International artists to entertain Jakarta, Bandung on New Year's Eve
Apart from performances by local artists, international musicians will also join the country's year-end festivity to make the New Year's Eve celebration even merrier.
Here are some of the foreign artists set to entertain Indonesians while saying farewell to 2016.
Australian singer and DJ Natalie "Nat" Conway will sing for Indonesian audiences at the Grand Ballroom in Hotel Mulia Senayan in Jakarta. The contestant of X-Factor Australia 2015 is known for her sultry voice. During the show, she is slated to perform 15 to 16 tracks, including her first single "Everybody's Free [to Feel Good]", which is also a cover from Rozalla's 1991 dance song.
"We've rehearsed some brand new songs and new choreography – we have two amazing choreographers in Australia [who] planned the whole show for us," said the singer during a press conference in Jakarta on Friday, adding that she will encourage the audience to sing and dance together. After the performance, Nat will join the countdown alongside the guests.
As for her upcoming project, Nat plans to release her new single in January. "It won't be as clubby as 'Everybody's Free'; it will be half 'dancy' and half pop," she said.
Those who want to reserve a ticket can call: +62 21 574 7777.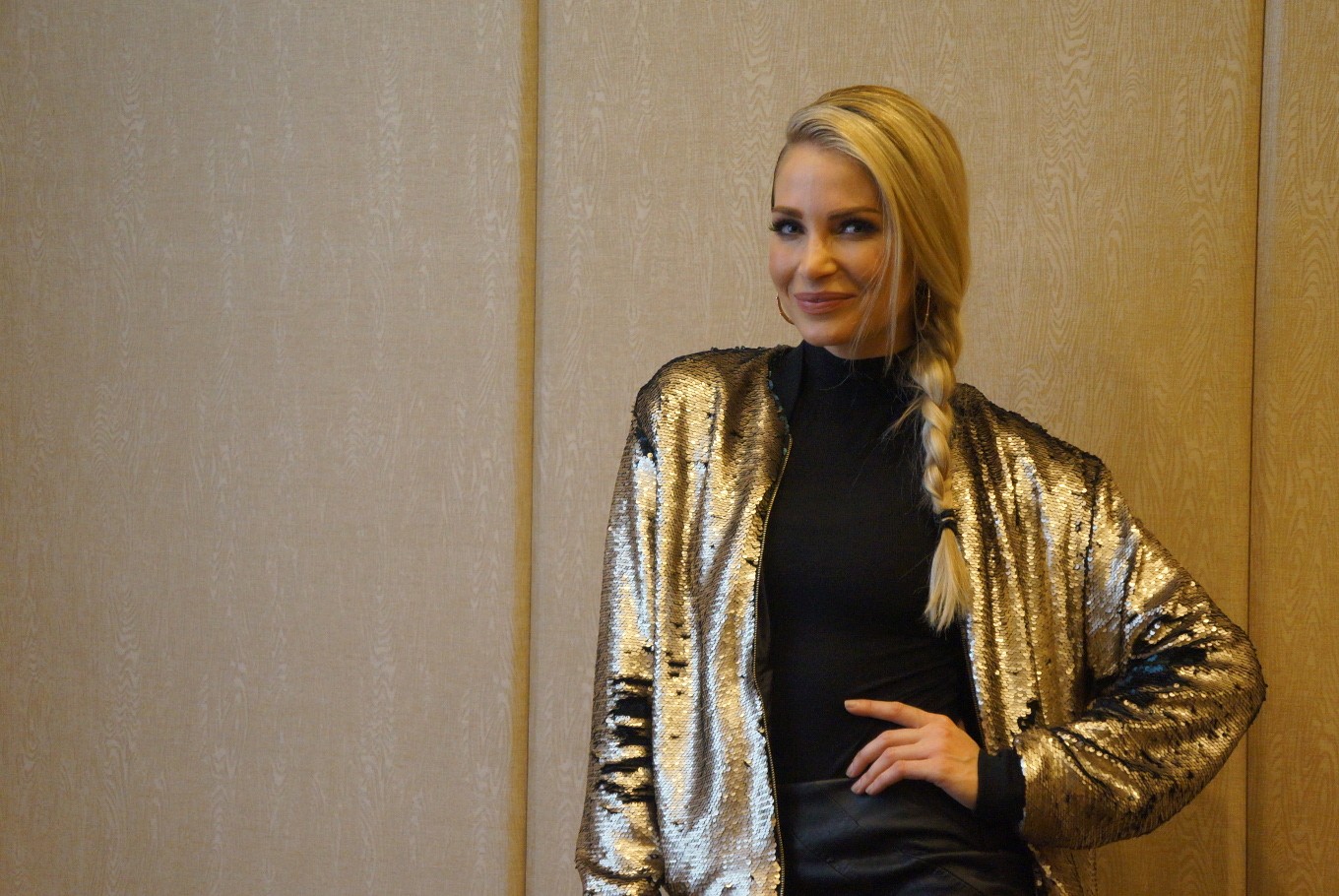 Australian artist and contestant of X-Factor Australia 2015 Nat Conway is set to perform at Hotel Mulia Senayan in Jakarta for New Year's Eve.(JP/Ni Nyoman Wira)
(Read also: Ancol to blast 'telolet' sound during New Year's Eve)
British jazz band Incognito is set to perform on New Year's Eve at Trans Convention Center in Trans Luxury Hotel in Bandung, West Java. This will be their first time returning to Indonesian since 2009 when they vowed they would be back.
Following their performance in Bandung, the 1979-established band will continue to tour Italy, the Netherlands and Singapore.
Aside from Incognito, guests will also be entertained with local band Kla Project and several DJs. Tickets start at Rp 900,000 (US$66).
Those who are interested can call: +6222 8734 8888. (kes)
You might also like :