It's all about big data at Dutch asset manager Robeco as Mifid II rules on research kick in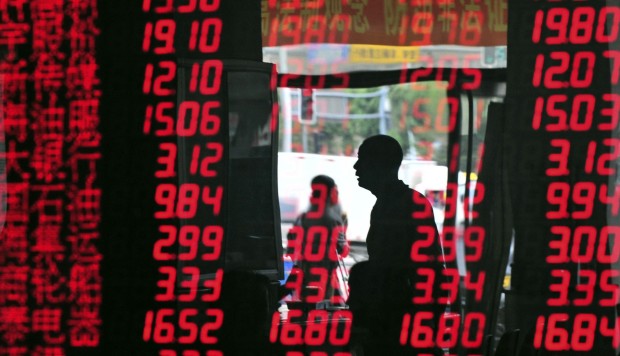 Dutch asset manager Robeco is increasingly using big data concepts to trade securities under the Markets in Financial Instruments Directive II (Mifid II) rules introduced in the European Union this month.
The Mifid II rules are aimed at increasing transparency by requiring asset managers to pay for their investment research. Previously, banks and brokers offered research reports in a bundle with other trading services.
As a consequence, most asset managers, including Robeco, have chosen to absorb the extra cost of research rather than pass it on to clients. This in turn is changing the way asset managers think about the trade and execution of securities, which are traditionally conducted with certain brokers simply because they provided the research.
Big data could help bring micro lending to the millions left out of China's economic miracle
"Now we just get a bill and pay for the research, and we trade with whoever we like," said Maurice Meijers, the chief executive of Robeco Singapore.
Robeco has assets worth €152 billion (US$186 billion) under management. In Asia, the asset manager sells Undertakings for Collective Investment in Transferable Securities funds, which are based on the European Union regulatory framework, meaning funds sold to Asian private banks are also bound by Mifid II.
While the more traditional brokerage trading remains dominant, Robeco is moving quickly into peer-to-peer trades as it increasingly applies big data concepts to its fixed-income strategies, thanks to a spurt in new bond-trading platforms and dark pool venues that has made much more information available, and created liquidity for portfolio managers to execute trades.
MetLife takes up insurtech and will use big data to cover diabetes patients
"So rather than going out for a bond and trying to buy it because there is value, now we first look at all trading venues to see which bonds are actually up for sale," Meijers said. "We can be much more effective in execution, and this is going to save a lot more in terms of transaction costs, which ultimately enhances the returns."
Big data is going to be a big theme in the fixed-income space, in terms of trading and execution
Maurice Meijers, chief executive, Robeco Singapore
Robeco has a credit team of 32 members, which means they are far less dependent on sell-side research, and can cut down on research costs by producing research themselves as a result of Mifid II. In any case, sell-side research was becoming less popular with analysts now scrambling to work for buy-side asset managers, Meijers said.
Robeco aims to be at the forefront of other big data concepts such as"text mining". Instead of just reading or listening to conference calls after the release of corporate figures and outlooks, text mining analyses statistics by counting the number of positive words versus the number of negative words in the announcements, providing information on momentum or sentiment about companies.
"Big data is going to be a big theme in the fixed-income space, in terms of trading and execution," he said.