Justin Bieber får støtte fra John Mayer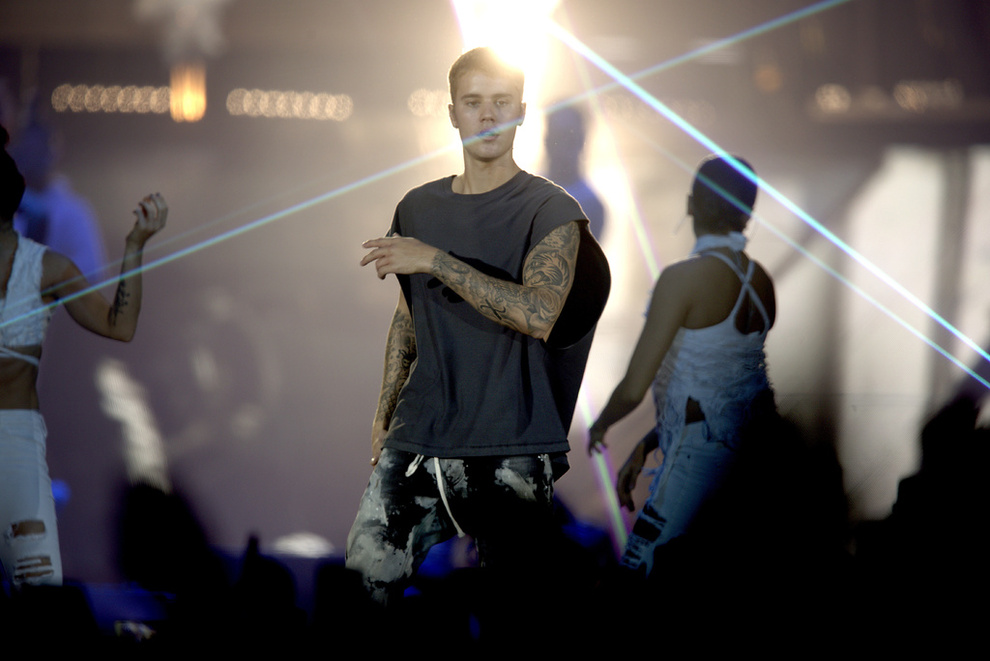 I går ble det kjent at popstjernen avlyser resten av «Purpose»-turneen. Nå får han støtte fra stjernekollega John Mayer.
I går kveld kunne Justin Bieber (23) avsløre at han avlyser resten av «Purpose»-turneen sin. Nyheten ble bekreftet på Justin Biebers hjemmeside i går kveld. 
«Etter en grundig vurdering, har han bestemt seg for at det ikke vil bli holdt flere konserter», står det. 
Anmeldelse:Bieber-konserten i Stavanger
Gjennom «Purpose»-turneen har Bieber spilt rundt 150 konserter på 18 måneder. Popstjernen avlyste konserter som skulle holdes i USA, Canada, Japan, Hong Kong, Filippinene og Singapore. 
Nå får «Baby»-sangeren støtte fra stjerneartisten John Mayer på Twitter.
«Når noen trekker seg fra en planlagt turné, betyr det at de ville gjort stor skade på seg selv hvis de fortsatte», skriver John Mayer. 
Avlyste «meet and greet»: Møtte kjendisdatter i Las Vegas
«Vi har mistet så mange bra artister i det siste. Jeg gir Justin *tommel opp-ikon* for å innse at det var på tide.»
Etter annonseringen møtte TMZ en smilende Bieber i Santa Monica. Da TMZ-reporteren spurte om popstjernen hadde det bra, kunne han bekrefte at alt var helt fint. 
Veldedighet: Bieber donerte håret
– Fikk du nok av å være på turné?
– Jeg har vært på turné i to år, svarer Bieber.
Videre forteller popstjernen at han ønsker å bruke tiden på å slappe av og sykle litt. Han beklager til fansen om noen føler seg skuffet.
Bieber i Stavanger:Seline fikk møte popstjernen
– Jeg elsker dere. Dere er rå! Beklager hvis noen føler seg skuffet eller forrådt. Ha en velsignet dag videre, avslutter han.
I kommentarfeltet på Facebook-siden til Bieber renner det inn både støtteerklæringer og kritikk fra fansen.
«Jeg brukte over 10.000 kroner på billetter også kansellerer du fem dager før? Det er ikke første gangen du gjør slikt. Dette er en del av jobben din!», skriver en.
Midlertidig forbud:Kina forbyr Justin Bieber-konserter
«Veldig bra, Justin! Du trenger å hvile. Det er sykt hvor mange konserter du faktisk har spilt rundt i verden.», skriver en annen.