Justin Bieber's Indonesia concert rumors heat up following media reports
Multiple Indonesian media outlets have reported that Justin Bieber will hold a concert in Jakarta on Oct. 10 as part of his Purpose world tour.
According to Rolling Stone Indonesia, the rumor surfaced when Bkstg, a music fandom platform, tweeted: "@justinbieber is bringing #PurposeTour to Indonesia. Bkstg presale registration is now open justinbieber.bkstg.com." on July 20.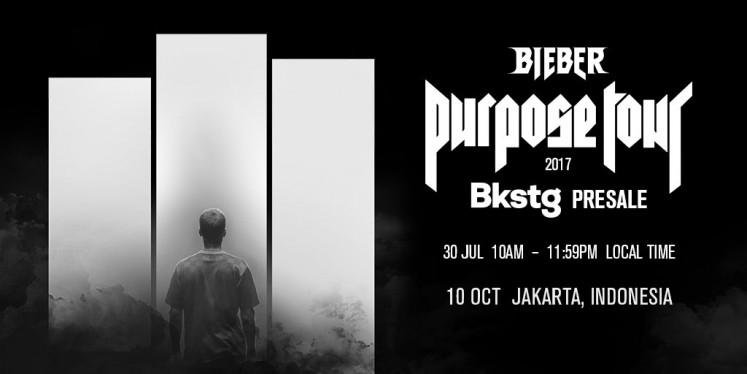 Image posted by Bkstg Twitter account before being deleted moments later, showing the concert's presale registration. It was captured by one of Bieber's Indonesian fans. (twitter.com/bellajbieberr/File)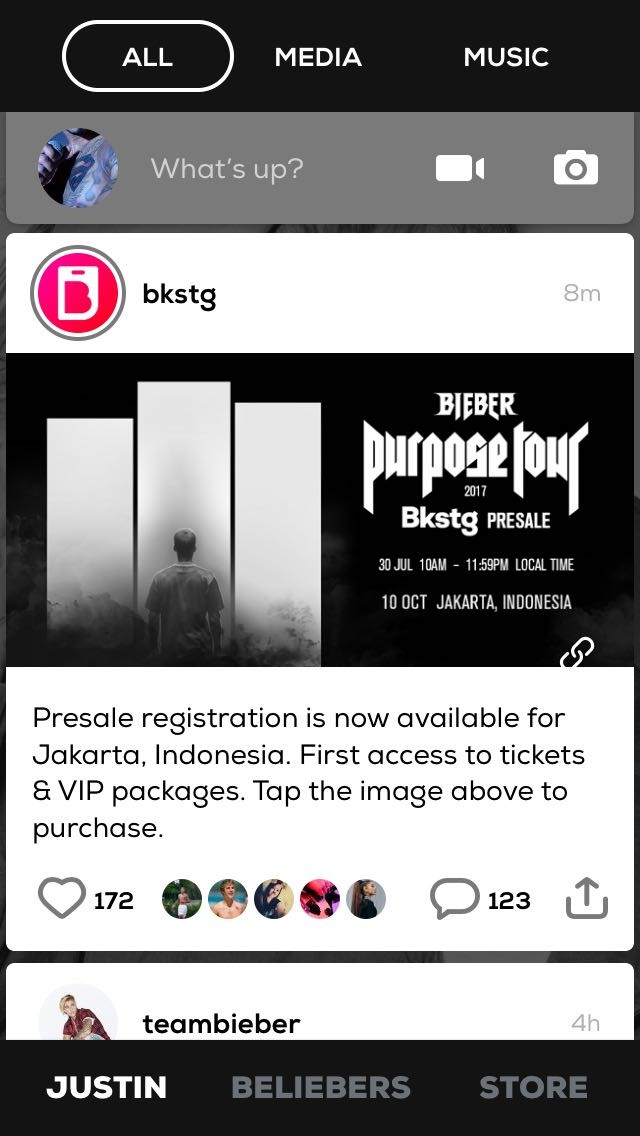 Image and information posted by Bkstg account about presale registration. This was captured by one of the fanbases of Justin Bieber in Indonesia. (twitter.com/justinbieberID/File)
In addition to that, Justin Bieber himself mentioned the Bkstg twitter account on his Twitter profile.
After causing a frenzy among Justin Bieber's fans, widely known as Beliebers, Bkstg deleted their post moments later. A local Bieber fan club managed to capture the post prior to its deletion. 
Read also: Justin Bieber to perform in Singapore in October
The Canadian singer, however, is set to greet his fans in Singapore on Oct. 7, following scheduled performances in Tokyo, Hong Kong and the Philippines.
Bieber's official website has still not listed Indonesia on his Purpose world tour schedule as of Friday, July 21. The Jakarta Post has contacted representatives from Bieber's label but is yet to receive confirmation. (asw)