K2 Announces Velocity Global Tour in Eight Cities to Take Process Automation Around the World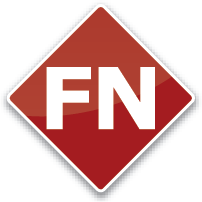 Events in Washington, D.C., Houston, Seattle, London, Sydney, Singapore,
Bangkok and Johannesburg will bring together the best and brightest minds in
digital and process excellence.
BELLEVUE, Wash., 2017-08-17 20:00 CEST (GLOBE NEWSWIRE) —
K2 today announced the K2 Velocity Global Tour, a series of must-attend events
where the company will unveil the latest K2 process automation platform
capabilities and deliver key industry insights to help propel businesses
forward through the digital age.
Rather than having one large-scale event that would require customers and
partners to travel from around the world, K2 is bringing the power of process
automation to them. The tour, which consists of half-day events with a keynote,
customer presentations, breakouts and receptions, will begin on October 3 in
Washington, D.C. and continues across the globe for a month thereafter with
stops in Houston, Seattle, London, Sydney, Singapore, Bangkok and Johannesburg.
Organizations around the world are under relentless pressure to digitize and
automate, but it isn't a simple undertaking and can be very expensive. K2 aims
to make this easier with a platform designed to empower developers,
non-technical business users and everyone in-between, to build process
applications at scale with a low-code, visual drag-and-drop design interface.
This enables organizations to build and collaborate on enterprise-wide
applications and rapidly scale the platform across all processes. Flexible and
reusable components mean that when an application component has been built
once, it can be reused over and over again.
"We believe that every business process can and should be digitized and
automated, however we recognize that many organizations don't have and can't
afford the technical developer resources necessary to build process
applications that span their entire organization to achieve true digital
automation," said Adriaan van Wyk, CEO of K2. "With the Velocity Global Tour,
we're bringing the power of K2 around the world so organizations of any size
and in any location, can learn how they can automate their businesses too,
without hiring massive development teams or spending millions of dollars."
Attendees will benefit from participating in the events in a number of ways:
— Education: Grow K2 expertise with multiple interactive opportunities to
learn best practices.
— Community: Connect with peers at leading organizations that are using K2 to
transform work and accelerate business.
— Innovation: Learn and apply what's possible as K2 unveils the next wave of
capabilities in the K2 platform that will shape the future of automation.
— Impact: Walk away feeling energized to build enterprise-ready process
applications that rapidly scale – driving digital automation within their
entire organization.
Visit the K2 Velocity Global Tour website to learn more about dates, locations,
venues, agendas and to register for an event near you.
ABOUT K2: With K2's process automation platform, organizations can rapidly
build and deploy enterprise-grade business process applications that are agile,
scalable and reusable, and scale the platform across all processes that move
work between people, systems and machines. K2 solutions are being used by more
than 1.5 million users in more than 4,000 organizations, including 30-percent
of Fortune 100 companies.
###
Attachments:
A photo accompanying this announcement is available at
http://www.globenewswire.com/NewsRoom/AttachmentNg/328113c2-984b-49a8-96a5-4ad04
1c9d5fc
Andy Tolton
K2
4252144483
andyt@k2.com