Målkalas i Las Vegas Golden Nights första träningsmatch i NHL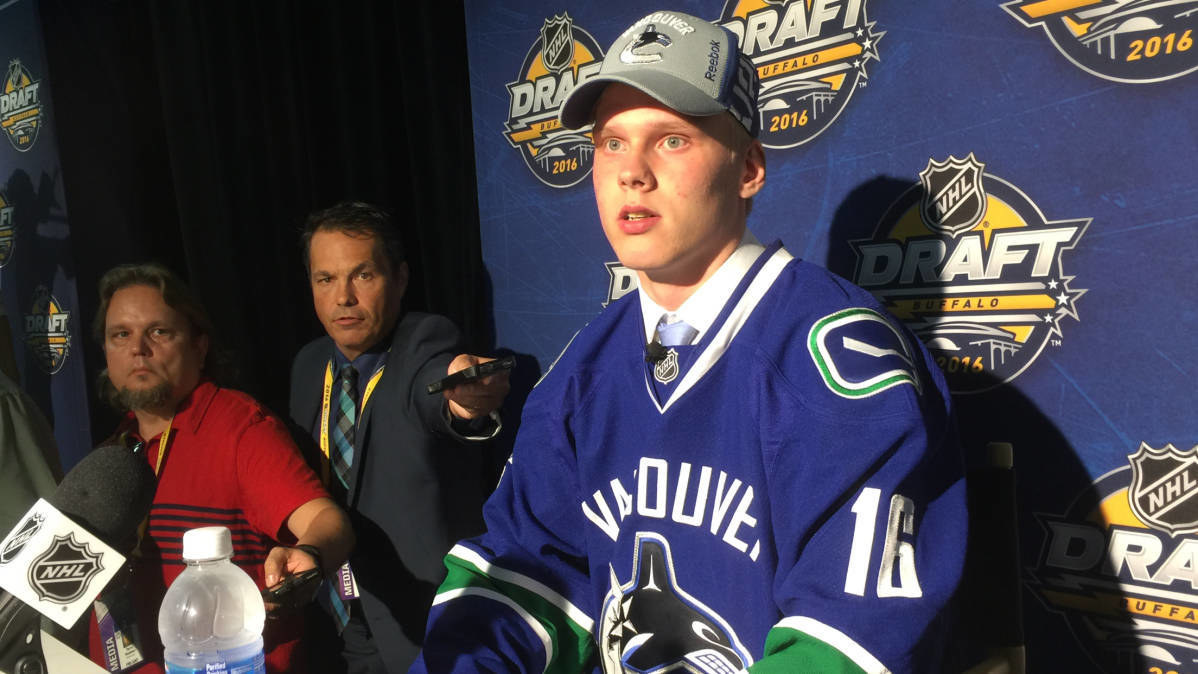 Las Vegas Golden Nights inledde sin NHL-sejour med dunder och brak. Nio gjorda mål och fyra insläppta mot ett Vancouver Canucks med Olli Juolevi men utan Markus Granlund.
Golden Nights främsta anfallsvapen var Tyler Wong (3+1), en 21-åring som tills vidare inte spelat en enda match i NHL men radat upp höga poäng i farmligorna.
– Jag var väldigt nervös inför matchen, precis som största delen av vårt lag. Som tur fanns det några rutinerade spelare som lugnade ner oss i omklädningsrummet, sade Wong.
Las Vegas finländska besättning Erik Haula och Teemu Pulkkinen spelade inte i målkalasmatchen. Det gjorde inte heller Canucks Markus Granlund som hör till Vancouvers A-lag som spelar träningsmatcher i Kina denna vecka.
Olli Juolevi lirade däremot på Vancouvers backlinje men noterades inte för några poäng. Däremot blev det –2 i plusminusprotokollet.
Den 19-årige juniorvärldsmästarens tag på isen fick kritikerna att tvivla på hans chanser att slå igenom i NHL i år.
Noted 5th overall pick Olli Juolevi is a -2 on the night.

— #1 Aretnas Fan (@TomOppolzer) September 17, 2017
Also safe to say Olli Juolevi didn't really have a good game.

— Joshua (@VanCityOrca91) September 17, 2017
Gonna go out on a limb and say Olli Juolevi won't make the NHL this season #Canucks

— Jeff Godley (@JeffGodley) September 17, 2017
Jori Lehterä var på spelhumör i sin första träningsmatch för sin nya klubb Philadelphia Flyers. 1+1 bokfördes Lehterä för i matchen som Islanders vann efter förlängning med 3–2. Den finländske målvakten Christopher Gibson spelade ungefär halva matchen och räddade 14 skott.
Golden Nights – Canucks 9–4
Flyers – Islanders 2–3