Marin dominates Sindhu in Singapore Open QFs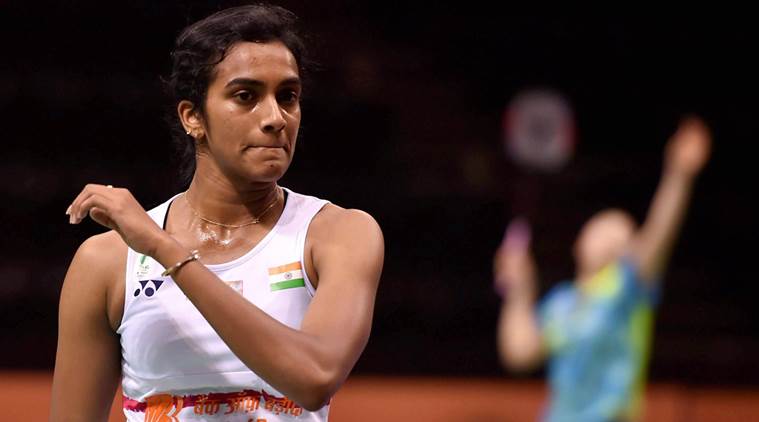 PV Sindhu was given no chance to make any roads back into the match as she lost 11-21, 15-21 to Carolina Marin. (Source: File)
After a long rally in the second set of the quarter final clash between PV Sindhu and Carolina Marin, the former hit one deep into Marin's side of the court. It ended up being well behind the outside line and Marin walked back with her trademark shriek. Sindhu on the other hand, walked away from the net with a look of resignation on her face. 14-7. If the match could be concluded in one moment, that was the one
Marin had lost two consecutive matches to her Indian rival in the run-up to this match but, on Friday, she showed why it is that it was her who won the gold medal in Rio and Sindhu had to settle for a silver as she the Spaniard beat her 11-21 and 15-21.
Marin was on the attack from the word go and although Sindhu took the first point, the Spaniard brought it back to level terms. Sindhu then took the lead once again but after that, Marin pulled away and never looked back. A series of drop shots and smashes to which Sindhu had no answers to and Marin had taken a 7-2 lead. Sindhu then came back to make it 7-4 but Marin was on a different level to her opponent on the day. In the end, she took the first set 11-21.
Sindhu did look a little stunned throughout the first set and in the second, Marin did not let her find any way back. Except for during the final stages of the match when Sindhu took a few points and it looked like there may be some light at the end of the tunnel for the Indian, Marin was dominant throughout the match and the score line in the end was a reflection of her performance.
Marin then started off where she left in the second set, racing to a 11-5 lead. Sindhu, like in the first set did look her usual aggressive self but this was a match in which Marin looked indomitable.
For all the latest Sports News, download Indian Express App now