Millions of consumers risk losses after group-buying company announces closure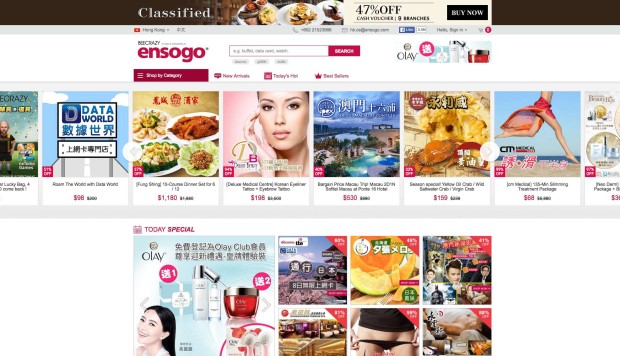 Millions of customers and shops are being left in the lurch after a major online shopping platform announced it was shutting down its business in Southeast Asia, including Hong Kong.
Ensogo, the Australian-listed parent company of the group-buying business Beecrazy, said in a statement on Tuesday that it had decided to shut down its operations in Southeast Asia and lay off staff in the region.
"Ensogo Australia … will no longer provide financial support to its subsidiary Southeast Asian flash sales and marketplace business units," the statement read.
China's consumers move into 'middle lane' as economy slows
It added the business units would be "shut down" and that all staff had been informed, with customers being contacted "in the coming days".
The statement said the decisions were made to preserve the company's cash reserves for new investment opportunities.
Formerly known as iBuy, Ensogo was founded by entrepreneur Patrick Grove. Grove started a daily deal website in 2013 covering Hong Kong, Singapore, Malaysia, the Philippines, Indonesia and Thailand. Ensogo claimed to have conducted over 600 million customers in the region.
Online fashion curator FarFetch, which links shops to customers, grows in China
It accompanied news from the company that Ensogo co-founder Kris Marszalek had resigned as chief executive officer on Monday.
The e-commerce giant had failed to explain the situation to the public
Nagu Cang restaurant spokesman
Beecrazy suspended all online transactions on Tuesday. With 1.6 million members in Hong Kong, the local office did not announce that its business had closed. Nobody at its hotline could be reached for comment.
Local merchants in recent weeks had complained they had not received payment from Beecrazy.
Japanese restaurant Nagu Cang in Kwai Chung claimed Beecrazy had sold vouchers to more than 700 customers on its behalf, but that to date the company had failed to pay its HK$100,000 bill.
"We are very angry and helpless," a restaurant spokesman said. "The e-commerce giant has failed to explain the situation to the public."
The spokesman described those who bought the vouchers as "now anxious and disappointed". He said the restaurant had decided to let customers who had booked tables on or before June 20 to use the coupon "to respect our customers and our service".
Beecrazy was still hiring sales operations officers, a production coordinator and a marketing executive, according to its website.
The Consumer Council said it was deeply concerned about the developments.