Mittelfest è uno fra i migliori festival d'Europa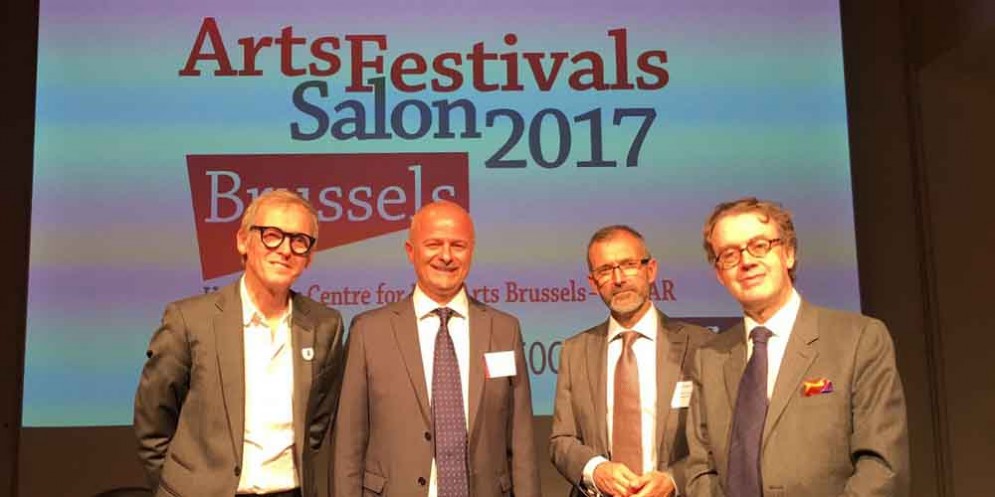 CIVIDALE DEL FRIULI – Il ruolo internazionale di Mittelfest si è consolidato quest'anno grazie anche alla certificazione di qualità che gli è stata assegnata lo scorso giugno dalla giuria internazionale di Effe (Europe for Festival, Festival for Europe), progetto speciale nato recentemente all'interno dell'Efa, European Festival Association, cui Mittelfest afferisce da tre anni. Grazie a questa rete di contatti internazionali è nato anche il progetto musicale per giovani autori ed esecutori MusMA che mette in rete 5 festival europei e altrettante emittenti radiofoniche (per Mittelfest, Radio Rai Fvg). La prossima edizione del MusMa ha come ideatore proprio il direttore artistico del Mittelfest, Franco Calabretto, dal titolo Love is(n't) in the Air e si svolgerà a Mittelfest nel 2018.
Laureates
Nei giorni scorsi l'Associazione europea dei festival Efa ha riunito a Bruxelles, nel prestigioso centro culturale Bozar, i 26 festival europei – compreso Mittelfest – che sono stati valutati come festival di qualità ("laureates"). La giuria internazionale che ha scelto i migliori festival d'Europa è composta da Sir Jonathan Mills (Chairman, EFFE International Jury – Australia, UK), Tamar Brüggeman (Co-Director, Wonderfeel – Netherlands), Peter Florence (Director, Hay Festivals – UK), Keng Sen Ong (Director, Singapore International Festival of Arts – Singapore), Haris Pašović (Theater director, Director East West Centre, Sarajevo – Bosnia and Herzegovina), Pawel Potoroczyn (CEO of University SWPS in Warsaw – Poland), Renato Quaglia (General Manager, FOQUS Foundation – Italy), Irene Rossi (Couleur Café – Belgium), Fruzsina Szép (Director, Lollapalooza Berlin and Board member, Yourope – Hungary). Alla presenza del Presidente Efa Jan Bries, di alcuni Ministri dei paesi premiati, del Commissario europeo alla Cultura Tibor Navracsics e di altre autorità, si è svolta la cerimonia a conclusione di una giornata fitta di incontri e relazioni sul ruolo strategico che i festival svolgono nella politica culturale dei reciproci Paesi e a livello europeo. Mittelfest, rappresentato dal direttore artistico Franco Calabretto, ha ricevuto questo riconoscimento a conclusione di un fitto lavoro di relazioni internazionali che ha portato, tra l'altro, proprio a realizzare a Cividale il progetto Music Master on Air, MusMA.