Modi has surprised many by his brilliant foreign policy: Singapore ex-FM
By:
PTI
| Singapore |
Published:April 16, 2016 11:56 am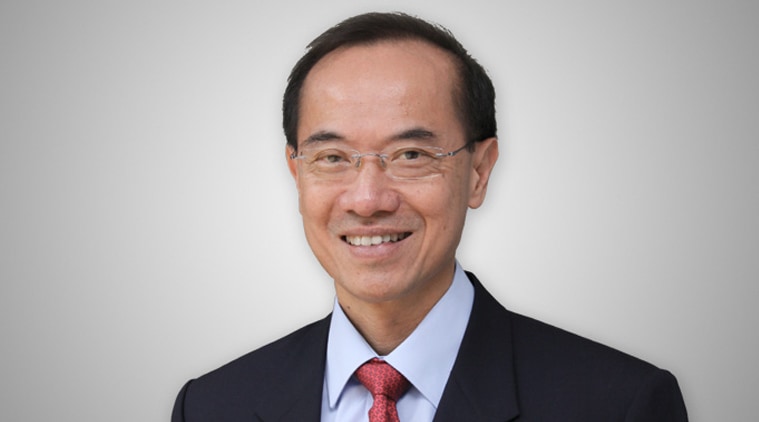 Former Foreign Minister of Singapore, George Yeo
Underlining that India is too big to get ignored, Singapore's former foreign minister George Yeo has said the strategic 'sweet spot' the country has found itself in is helping it attract investment and extend global influence in all directions.
In a lengthy foreword to a new book, "India Rising: Fresh Hope, New Fears" by veteran journalist Ravi Velloor, Yeo said Prime Minister Narendra Modi has surprised many by the brilliance of his foreign policy, keeping all external forces in dynamic balance.
Yeo, who himself played a key role in the Singapore-India relationship first as trade minister, then foreign minister, said "India is too big to be ignored, yet not so powerful to be considered a threat by any of the major powers."
"The country can also be expected to maintain its traditional independence in foreign policy," he said.
"There is no danger to the US and Japan that India will get too close to China. But there is also no danger that India can be made use of by others to contain China. I agree wholeheartedly with Ravi (the author) that India is now in a strategic sweet spot courted by everyone," Yeo wrote.
"This can help India attract investment, export to the world and extend its global influence in all directions, including Southeast Asia," said Yeo.
The book details the key events in the decade that led to the rise of Modi as prime minister.
The book includes insider accounts of events such as the removal of National Security Adviser MK Narayanan, the resignation of navy chief DK Joshi, how India handled the crisis in Sri Lanka and the Mumbai attack, and the tense relationship between UPA Chairperson Sonia Gandhi and Prime Minister Manmohan Singh.
The book will be released in Singapore on April 21 by Emeritus Senior Minister Goh Chok Tong, the architect of Singapore's close ties with India.