More than 50 health, religious and labour groups urge Congress to reject TPP trade deal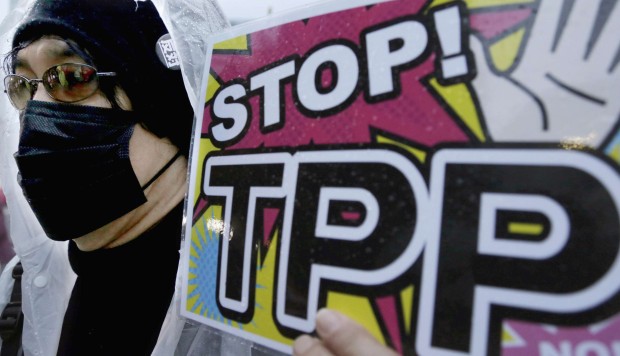 More than 50 public health, religious and labour groups – including Doctors Without Borders, the Catholic lobby group Network and the Communications Workers of America – are urging Congress to reject the Trans-Pacific Partnership (TPP), the 12-nation free trade agreement between the US and Pacific Rim nations.
In a letter sent to Congress yesterday, the groups argue that the intellectual property and pharmaceutical provisions in the pact would make it more difficult for people in TPP countries to access affordable medicine.
Among their concerns are that TPP grants several years of exclusivity to pharmaceutical makers for certain drugs that would delay the availability of generics.
"In the US, the TPP is a danger to public health and fiscal responsibility because it would lock in policies that keep prices of too many medicines unaffordably high," says the letter, which is also signed by Aids and HIV prevention and advocacy groups, Oxfam America, National Nurses United and National Physicians Alliance.
The move comes just one day after 225 agriculture, farm and food groups sent their own letter to congressional leaders, urging them to approve TPP.
In the letter, dated back to Monday, they applaud TPP's removal of many tariffs that allows them to better compete in the Asia market.
The TPP is a danger to public health and fiscal responsibility because it would lock in policies that keep prices of too many medicines unaffordably high
Anti-TPP letter
"TPP will help level the playing field for US exports and create new opportunities for us in the highly competitive Asia-Pacific region," says the letter, which was signed by the National Cattlemen's Beef Association, National Association of Wheat Growers, National Corn Growers Association and others.
TPP was signed in New Zealand in February, but Congress must ratify it with an up-or-down vote. It is unlikely the vote will happen before the November presidential election.
It is the largest regional trade deal in history, between nations that collectively make up nearly 40 per cent of the world's gross ­domestic product. The other TPP countries are Australia, Brunei, Canada, Chile, Japan, Malaysia, Mexico, New Zealand, Peru, Singapore and Vietnam.
It is not the first time outside interest groups are opposing TPP – environmental and labour ­organisations have vocally fought the deal for months, saying it would lead to an increase in harmful environmental emissions and erode labour conditions and wages for workers.
But it does mark the first time such a large contingent of health organisations is signing on to
the cause, said Nick Florko of ­Public Citizen, a consumer rights advocacy group that signed onto the letter.
The letters come about a month before the US International Trade Commission, an ­independent federal agency, is ­expected to issue an influential report on the economic impacts of TPP.
The report, which is scheduled to come out by May 18, is considered the most authoritative and official economic analysis of the pact, and will be sent to Congress and the president.
TPP is a one of US President Barack Obama's top economic priorities, and has garnered the support from heavy hitters now advocating for its ratification.
Major business groups like the US Chamber of Commerce and National Association of Manufacturers are in support of the deal, which they say will help US companies sell their goods and services abroad.