Neurology moot ends with launch of epilepsy treatment guidelines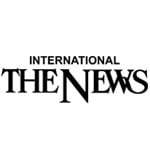 The 16th International Neurology Update 2016 concluded on Sunday with the launch of National Guidelines for Epilepsy for General Practitioners and Family Physicians, prepared to help doctors and physicians to identify the onset of epilepsy and suggest inexpensive effective drugs available in Pakistan.
The guidelines had been designed to assist primary care physicians in diagnosing the disease and provide treatment to patients by means of first, second and third generation anti-epileptic drugs (AEDs), observed renowned neurologist and lead author of the guidelines, Dr Fauzia Siddiqui.
While addressing the concluding session of the three-day moot, she stated that the drugs were easy on the pocket and highly effective.
Dr Fauzia presented epilepsy treatment guidelines for adult males, women and children separately.
"The guidelines are aimed at minimising incidents of inappropriate or inadequate treatment, identify preventable aetiologies, make individualised selections for women and children with epilepsy, advice regarding pregnancy and contraception," she informed.
The neurologist, however, deplored the unavailability of an affordable drug to treat 'absence epilepsy', a very common but treatable form of epilepsy, in Pakistan; she urged local pharmas to start manufacturing the drug – Ethosuximide.
Dr Fauzia also expressed displeasure over there hardly being 200 trained neurologists to treat around two million epileptics in Pakistan.
Speaking on identification and treatment of headaches, Consultant Neurologist from United Kingdom, Dr Fayyaz Ahmed Shaikh, spoke about migraines, cluster headaches in men.
He said there could be thousands of patients living with this miserable condition in Pakistan, but due to unfamiliarity with the neurological condition, most general physicians could not diagnose let alone properly treat the condition.
"Cluster headache is a form of headache, found mostly among smokers, who wake up in the second half of the night with pain in one side of their head and tears rolling down their eyes. This pain is so severe that it sometimes compels a person to commit suicide because most of the doctors are unable to diagnose and properly treat it," Dr Shiakh stated.
According to him, consultant neurologists take up to two and a half years even in Britain to diagnose cluster headache and then begin treatment for the condition.
"All the required medicines are available to treat migraines and cluster headaches but the only issue is diagnosis."
Dr Sheikh appreciated the Pakistan Society of Neurology (PSN), stating that it had done a commendable job by holding the conference and training sessions to help young doctors learn from the experiences of trained neurologists.
Speaking at the concluding session of the conference, chairman of Neurology Update, Prof Muhammad Wasey, thanked both local and global neurology experts for attending the conference.
He hoped the sessions turned out to be useful for the participants and young neurologists to learn about typical neurological disorders, their management and prevention.
Prof Wasey said the PSN and its allied bodies were striving hard to train young neurologists, general physicians and paramedics regarding the management and treatment of neurological disorders.
He further deplored the fact that there was no reliable data for the number of patients with neurological disorders.
However, he announced that a proposal to launch a population based survey to ascertain the magnitude of the problem was being prepared so that a comprehensive strategy could be formed.
On the occasion, he urged both the federal and provincial governments to spend more on prevention of neurological disorders, and offered PSN's and other mental health associations cooperation in raising awareness regarding preventive measures and programmes for control of neurological disorders.
Also in attendance were neurologists from Japan and Singapore, who offered to train local neurologists and physicians at their health and research institutes. Besides provision of diagnostic facilities for various nerve and muscle diseases through sending samples of patients for tests to their respective facilities, was also offered by the neurologists.
Earlier, other experts also spoke on causes, treatment and prevention of strokes and Parkinson's diseases in Pakistan and urged the government to spend more money on preventive care instead of spending on tertiary-care health facilities.