New US curbs may harm Pak defence, commercial concerns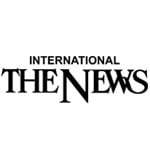 ISLAMABAD: Pakistan government officials are minutely studying implications of likely inclusion of more Pakistan defence and commercial concerns in the United States export control (entity list) that could harm the ongoing anti-terror military and intelligence-based operations across the country as arms and ammunition manufacturing cost could greatly surge. 
With Prime Minister's Special Assistant on Foreign Affairs Tariq Fatemi undertaking a visit to the United States to establish initial contacts with US President-elect Donald J Trump's transition team, officials in Islamabad hope the issue of putting more Pakistani concerns on US entity list could be taken up on the sidelines with the current Obama administration.
The possible inclusion of some Pakistani companies under the US entity list (in a few days time) will not only affect Pakistani defence and commercial industry, but also surge the military spending on the ongoing military and intelligence-based operation across Pakistan, experts say. "In many a case, the cost of basic raw material for the manufacture of simple bullets will go up as Pakistan's defence industry will have to look for other sources from open market if Pakistan Ordinance Factories is included in the list," an expert closely linked with the issue said. Same goes for more sophisticated and advance defence equipment and even manufacturing sectors as the cost of raw material will surge to impact Pakistan's industrial and commercial concerns very negatively.
Already, 44 Pakistani entities, including 9 related to public sector organisations, are on the US entity list which includes foreign governments, private organisations and individuals that are accused of activities contrary to the US national security, foreign policy interests etc. Presently, out of 36 countries which figure in the US entity list, Russia tops with 161 concerns, followed by 149 Iranian and 92 Chinese concerns.
But the more worrying aspect of the whole exercise is that the entity list is reviewed annually by End User Review Committee comprising various US departments, and the process becomes too lethargic and tedious. The US has a long history of export controls – an effective tool to limit transfer of western originated advance technologies (both military and dual use) to the opponent countries — that dates back to post World War II era.
Some Pakistani experts are also wary the way such an effort is being undertaken by the officials of the outgoing US administration that could muddle Pakistan's interaction with the upcoming US administration. They opine that a recently released Project Alpha Report of King's College London, an academic report in nature, could become the basis of such an irrational step to sanctions Pakistani defence and commercial concerns. And makes Pakistan's bid for entry into the 48-country Nuclear Suppliers Group (NSG) more difficult.
"Pakistan's strategic industries are in a period of substantial growth. Pakistan is continuing to improve its fissile material production facilities; is developing tactical nuclear weapons; and is working on enhanced nuclear delivery system, probably including submarines based second strike capability," Project Alpha report says.
"Pakistan maintains a network of trading companies in mainland China. Hong Kong, Dubai and Singapore which it uses to covertly funnel dual use goods to its strategic programmes," the report alleges. The report however absolves Pakistan of unfounded reports in Indian media regarding nuclear proliferation.
"Despite allegations in the Indian media that Pakistani entities have supplied goods to North Korea's nuclear programme in violation of UN Security Council sanctions, no evidence was found in the course of this study that suggests Pakistan is involved in onward proliferation to the DPRK or elsewhere".
"Project Alpha report can make Pakistan's Nuclear Supplier Group membership case more complicated. This report may also muddle Pakistan's interaction with the upcoming US administration," said Dr Maria Sultan, head of South Asian Strategic Stability Institute (SASSI), a defence and foreign policy think tank.
"An academic report should not be a criterion for putting companies on the US entity list. The possible inclusion of Pakistani companies in the US entity list, mentioned in the Project Alpha report, will affect Pakistan's defence, nuclear and commercial industry. The Project Alpha report is targeting Pakistan's jugular vein by attacking companies that are its industrial base. Furthermore, the outgoing US administration is also playing its role in making the future of Pakistan-US relations more complicated," Dr Maria added.
Recently, Director General Strategic Export Control Division, Dr Zafar Ali, highlighted the steps Pakistan had taken in the domain of exports control. He explained that Pakistan had a comprehensive export control regime. "The legislative, regulatory, administrative and enforcement measures of Pakistan's export control regime are at par with the standards followed by the NSG, the Missile Technology Control Regime and the Australia Group," he added.
Pakistan's NSG application, he said, was based on merit and sound technical capabilities. By becoming a member of NSG, Pakistan is looking to contribute towards strengthening the non-proliferation regime. Furthermore, NSG membership is also vital for overcoming Pakistan's energy needs and for maintaining strategic stability in the region.