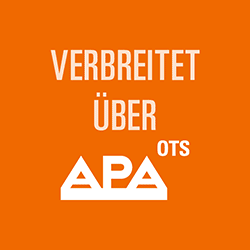 Singapur (ots/PRNewswire) – NovoFlex, ein in Singapur ansässiger Smartcard-Innovator, stellt heute seine Lösung "Secure Authenticable Identification Laminates" (sAiL)(TM) vor. Es handelt sich um ein patentiertes bahnbrechendes neues Verfahren, das neu definiert, wie Integrated-circuit- (IC-) Chips in SIM-Karten eingebettet werden, die derzeit im Telekommunikationssektor eingesetzt werden. Novoflex kooperiert mit den Smartcard-Herstellern Eastcompeace (Indien) und CIPTA (Indonesien) – mit dem Ziel, den IC-Chip bei SIM-Karten zu implementieren, die von maßgeblichen Mobilfunkbetreibern in diesen Ländern ausgegeben werden.
Verglichen mit traditionellen Verfahren der SIM-Karten-Herstellung fallen zwei große Schritte weg: das Modul-Packaging und die Modul-Einbettung. Durch seinen flexiblen Formfaktor – als dünne Kunststofffolie – lässt sich sAiL(TM) auch in eine Vielzahl alltäglicher Objekte integrieren.
Kombiniert damit, dass das Verfahren über alle Verfahrensschritte hinweg weniger Gold erfordert, sparen die Kartenhersteller erheblich Geld. Da das Verfahren mit bestehenden Kartenherstellungsmaschinen kompatibel ist, lässt sich sAiL(TM) sofort in laufende Verfahren der Smartcard-Montage integrieren.
Rajnish Giri, Managing Director von Eastcompeace India Pvt Ltd:
"Eastcompeace ist stolz darauf, zu den Erstanwendern innovativer neuer Technologien und Verfahren zu zählen. sAiL(TM) bedeutet für das Produktionsverfahren von SIM-Karten einen bemerkenswerten Schritt nach vorn. Wir sind auch sehr gespannt, welche Möglichkeiten sAiL(TM) jenseits des Telekommunikationssektors bietet."
Steven Chandra, CEO von CIPTA: "CIPTAs Ziel ist es, Innovation nutzbar zu machen, um den normalen Menschen stärker zu befähigen. In den letzten Jahren wurden – befeuert von innovativem Denken – für verschiedenste Branchen Anwendungen für Smartcards entwickelt. Technologien wie sAIL(TM) ändern die Spielregeln. Wir freuen uns, mit strategischen Partnern wie NovoFlex zusammenarbeiten zu können, mit denen wir uns eine noch bessere, noch mutigere Zukunft vorstellen können."
Das Verfahren ist in 20 Ländern erfolgreich patentiert worden; in weiteren Ländern läuft die Anmeldung. Maßgebliche SIM-Karten-Anbieter aus aller Welt haben bereits Interesse bekundet. Obwohl zu erwarten ist, dass der anfängliche Bedarf nach sAIL(TM) vom Telekommunikationssektor ausgehen wird, arbeitet NovoFlex schon jetzt mit wichtigen Branchengrößen zusammen, um die sAiL(TM)-Technologie auch für Bankkarten einzusetzen. NovoFlex ist zuversichtlich, dass das Verfahren in naher Zukunft auch auf den Transportbereich und das Internet of Things (IoT) ausgedehnt werden kann.
Dr. Eric Ng, CEO von NovoFlex: "Unser Ziel bei NovoFlex ist es, befähigende Technologien anzubieten, um Objekte intelligenter zu machen. sAiL(TM) ermöglicht sichere Authentifizierung. Und obwohl der naheliegendste Anwendungsbereich im Moment die Telekommunikation ist, können wir uns durch die Flexibilität der Technologie viel umfassendere Einsatzfelder vorstellen. Wir sind sehr stolz darauf, diese neue Technologie – über unsere Partner – in Indien und Indonesien einführen zu können. Und wir hoffen, sehr schnell über Telekommunikationsfirmen hinaus expandieren zu können."
Über Novoflex
Novoflex ist ein in Singapur ansässiges Unternehmen, das sich auf Innovationen in der Smartcard-Branche konzentriert. Es kooperiert mit einer Vielzahl ausgewählter Firmen – mit Herstellern integrierter Chips, Zahlungsabwicklern, Geräteherstellern, Montage- und Testfirmen sowie Smartcard-Anbietern -, um seine patentierten Technologien für die Telekommunikations-, Bank- und Transportbranche sowie für Anwendungen des "Internet of Things" (IoT) auf den Markt zu bringen.
Website: www.novoflex.com.sg