NZ dollar drops to 5-month low against greenback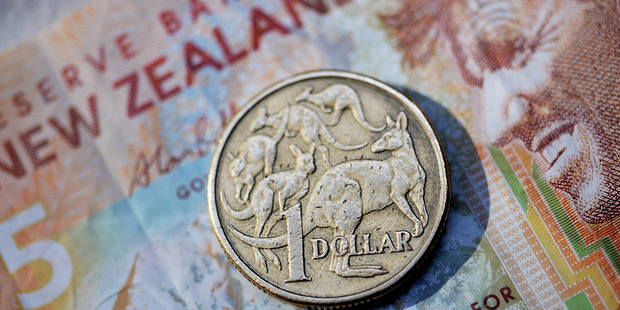 The New Zealand dollar fell to a five-month low against the US dollar as the greenback continues to surge on expectations of higher interest rates and inflation in the world's largest economy.
The kiwi dollar fell to 69.80 cents at 5pm in Wellington from 70.05 cents at 8am this morning and 70.62 US cents at the same time yesterday. It last traded at these levels in early June 2016. The trade-weighted index fell to 77.15 from 77.68. The New Zealand dollar has now fallen 5.5 percent since Nov 8, when Donald Trump won the US Presidential election.
"This is nothing to do with the kiwi. It's all to do with the US dollar which has been strong, higher. All the currencies have fallen into line with that," said Imre Speizer, senior market strategist at Westpac.
See live rates for the NZ-US $ below. Click for more information:
He cautioned that trading over the rest of the week could be more volatile as the US takes two days off to mark the Thanksgiving holiday, leading to a more illiquid market.
The kiwi also fell sharply against the Australian dollar, falling to 94.59 Australian cents from 95.16 cents a day ago. It traded as high as 95.81 cents earlier this week.
"The Aussie has had a very strong commodity rise in the last month and the market is sceptical that this will be sustained," Speizer said.
Matt Simpson, a senior market analyst at ThinkForex in Singapore said the New Zealand and Australian cross had broadly gone "sideways" in the last three months, reflecting the rate cuts instituted by central banks on both sides of the Tasman.
The New Zealand dollar bought 56.11 British pence from 56.87 pence a day ago and slipped to 66.26 euro cents from 66.48 cents. It fell sharply against the Chinese yuan to 4.8285 yuan from 4.8655 yuan but rose to 78.68 Japanese yen from 78.46 yen.
The two-year swap rate rose 3 basis points to 2.24 percent, while the ten-year swap rate rose six basis points to 3.28 percent.