Online advertisers plot new approach in reaching Hong Kong audiences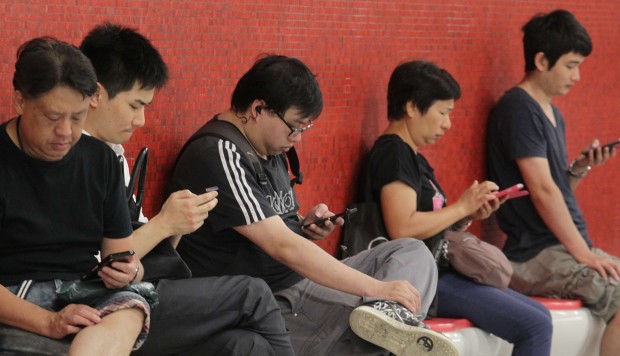 Internet users in Hong Kong are accessing the web on an increasing numbers of devices, posing both a challenge and an opportunity to marketers, according to a Taiwanese start-up employing artificial intelligence to help reach consumers.
A study examining one trillion data points from Appier-run advertising campaigns in the first half of the year found the number of users accessing the internet on four devices in Hong Kong grew 40 per cent over the previous six months, outpacing the rate of growth among those using three devices.
As consumers adopt more gadgets, the way they are interacting with adverts is changing, with the report finding six in 10 interact completely differently with adverts across devices. This preference for different formats or subject matter is something marketers cannot ignore, said Caroline Hsu, chief marketing officer for the Sequoia Capital-backed start-up.
"With the change in behaviour, it's really critical to put the user in the centre. A person who uses a PC, tablet and a smartphone should be counted as one person and not three," Hsu said.
"Users in Asia respond more differently to ads on different screens than ever before. Today's marketers really need to consider how these different formats or different messages can trigger different responses on different screens."
Appier's report found cross-screen advertising campaigns outperformed campaigns targeting single device types by 10 per cent in Hong Kong, Singapore and Taiwan, 16 per cent in Malaysia the Philippines and Vietnam, and as much as 67 per cent in South Korea and Japan.
Ditigal advertising revenue in Hong Kong is expected to overtake that for television for the first time next year, according to a report by PwC.
PwC's global entertainment and media outlook 2016-2020 claims the city's internet advertising market will be worth US$1.07 billion by 2020, up from US$650 million in 2015.
Appier's report found the devices consumers use to access the internet changes during the day with smartphone usage peaking during commutes and lunchtimes while tablet usage hits its peak at around 10pm, Hsu said.
The Appier analysis also tracked online shopping habits to show purchases were mostly made on PCs followed by smartphones and found buying activity peaks on Thursdays for both devices.
Evenings at 10pm are the prime buying time for shoppers visiting e-commerce websites, as well as the peak time for browsing online stores, the report found.
Hsu said this is linked to users browsing e-commerce websites during their commutes on smartphones, following with further research on PCs during working hours and completing a purchase at night.
Marketers can tailor their campaigns to this cycle, Hsu said, by placing different types of adverts at varying times of day across the devices used.
For example, Appier's AI technology can place adverts displaying information linked to the products consumers placed in their virtual shopping baskets on their smart phones while commuting to their PCs during the day, Hsu explained.
This could then be followed up by placing a different format of advert offering an incentive, such as a voucher code, later in the day during prime buying hours.