PageGroup Q4 Gross Profit Climbs, Sees FY17 Operating Profit To Beat Consensus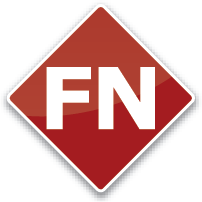 LONDON (dpa-AFX) – Recruitment company PageGroup plc (MPGPF.PK, MPI.L) reported Wednesday that its fourth-quarter Group gross profit increased 11.7% to 182.4 million pounds from last year's 163.3 million pounds. Gross profit grew 13.8% in constant currencies.
Gross profit in EMEA region climbed 19.7 percent with strong double-digit growth in France and Germany. In Asia Pacific, gross profit grew 14.9% in constant currencies.
UK gross profit dropped 2.8% with macro environment impacting some clients and senior candidates. In Americas, gross profit climbed 18.8% in constant currencies.
Steve Ingham, Chief Executive Officer, said, 'In the quarter, Continental Europe, Asia and the Americas delivered strong performances and we saw improvements and a return to growth in Australia, Brazil and Singapore. However, the UK continued to experience challenging market conditions, with the macro environment impacting some clients and senior candidates.'
For fiscal 2017, Group gross profit climbed 14.6% in reported rates and 9.9% in constant currencies to 711.6 million pounds.
Further, the company said operating profit for the year is expected to be ahead of consensus, but within the range of current market forecasts.
The company compiled consensus of 115.0 million pounds, with a range of 112.0 million pounds to 119.0 million pounds.
Looking forward, the company said it remains cautious in several markets as it enters 2018: primarily in the UK, where the firm will continue to focus on protecting margins whilst investing in structural opportunities.
Copyright RTT News/dpa-AFX