Pakistan Post issues 18 commemorative stamps in 2016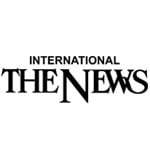 Islamabad
Pakistan Post Office Department (PPOD) had issued 18 commemorative stamps this year to pay tributes to renowned personalities, in memory of historical events, and environmental issues.
According to the PPOD the first stamp was issued on February 10 on completion of 50 years of safe operation of 1st Nuclear Research Reactor in Pakistan having denomination value of Rs50. The second stamp was issued on March 22 on water conservation having denomination value of Rs8. The third stamp was issued on April 22 in connection with National Book Day having denomination value of Rs8, while the forth stamp was issued in the same month on April 26 to pay tribute to freedom fighter Dewan Bahadur S. P. Singha having denomination value of Rs10. In month of May to mark the establishment of 65th anniversary of diplomatic relations between Pakistan and China the fifth stamp was issued on May 21 having denomination value of Rs8.
The services of Baba-e-Khidmat and well-known philanthropist Abdul Sattar Edhi were acknowledged by issuing the sixth stamp on August 14 having denomination value of Rs8. On September 6 three (7th, 8th, 9th) stamps were issued to commemorate the century of DGTR House Building (Old Custom House) Karachi with denomination value of Rs8 each.
On the eve of platinum jubilee of Habib Bank Limited tenth stamp with denomination value of Rs8 was issued on September 23. PPOD issued two (11th, 12th) stamps having denomination value of Rs20 each on October 5 in connection with Pakistan and Belarus joint issue.
On October 18 two more commemorative stamps (13th, 14th) were issued to celebrate 50 years of establishment of diplomatic relations of Pakistan and Singapore having denomination value of Rs8. In the month of November two (15th, 16th) stamps were issued respectively on November 20 and November 26 having denomination value of Rs8 each.
The first one was issued on completion of 100 years of Rotary Club while the second one to commemorate sesquicentennial celebrations of Lahore High Court.
The last two (17th, 18th) stamps were issued in December. The first stamp was on December 7 on National Voters Day, while the other one was issued on December 18 in connection with the death anniversary of philanthropist Dunshanbi Byramji Awari. The denomination values of both the tickets was Rs8.