PAL appoints new ancillary revenue partner across media assets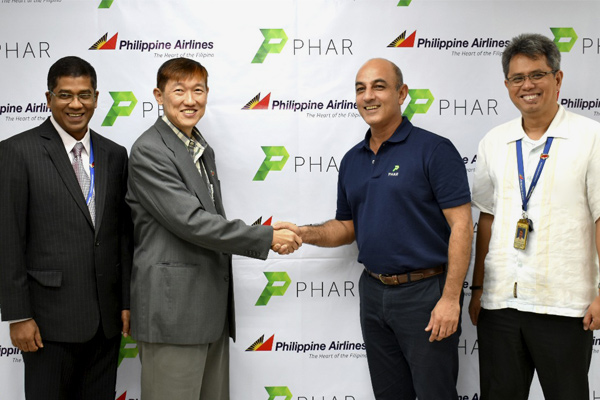 MANILA, Philippines — Philippine Airlines Inc. sealed an agreement appointing PHAR as a strategic partner to develop and bring to market its owned travel media assets.
PHAR is Southeast Asia's leading providers of ancillary revenue services to transport and infrastructure industry. With the agreement, it will manage advertising and marketing partnerships across multiple platforms, including in-flight entertainment, on-board activations, digital advertising on desktop and mobile, and airport lounge advertising among others.
PHAR is also expected to expand PAL's traveler reach across international destinations, including Southeast Asia, and further enhances PAL's passenger reach throughout the full "Connected Journey."
"We are thrilled with the appointment. Our extensive work with airports, airlines and mass transit systems in SE Asia will allow us to create long term revenue streams across an integrated media offering for PAL," said Prem Bhatia, managing director for Asia at PHAR.
"We are optimistic about making a significant revenue contribution to the PAL bottom line, while helping brands connect with travel audiences," he said.
Kevin Hartigan-Go, PAL Ancillary Business Unit vice president, also expressed his hope. "It is an exciting time to work with PHAR, and we are confident they are best placed to develop our media platforms and create more value to every PAL traveler's journey," he said.
Business ( Article MRec ), pagematch: 1, sectionmatch: 1
Hartigan-Go also noted, "As we embark on our journey to become a 5-star airline, PAL partners with brands that share the same philosophy in service innovation and excellence. PAL remains focused on multi-channel advertising and co-branding strategies that provide passengers with world-class service and comprehensive modern experience."
Celebrating its 76th anniversary, Philippine Airlines is Asia's first airline and the Philippines flag carrier. As PAL centers in fleet modernization and route network expansion, passengers can travel across over 43 international and 30 domestic destinations.
Founded in 2011, PHAR is the leading specialist in transport and infrastructure media in Southeast Asia, managing assets across airports, airlines, mass transit systems and smart cities developments. PHAR has offices in Manila, Singapore, Kuala Lumpur, Jakarta, Bangkok, Ho Chi Minh, Bangalore and London.