PH swimmers plunge into SEA Games action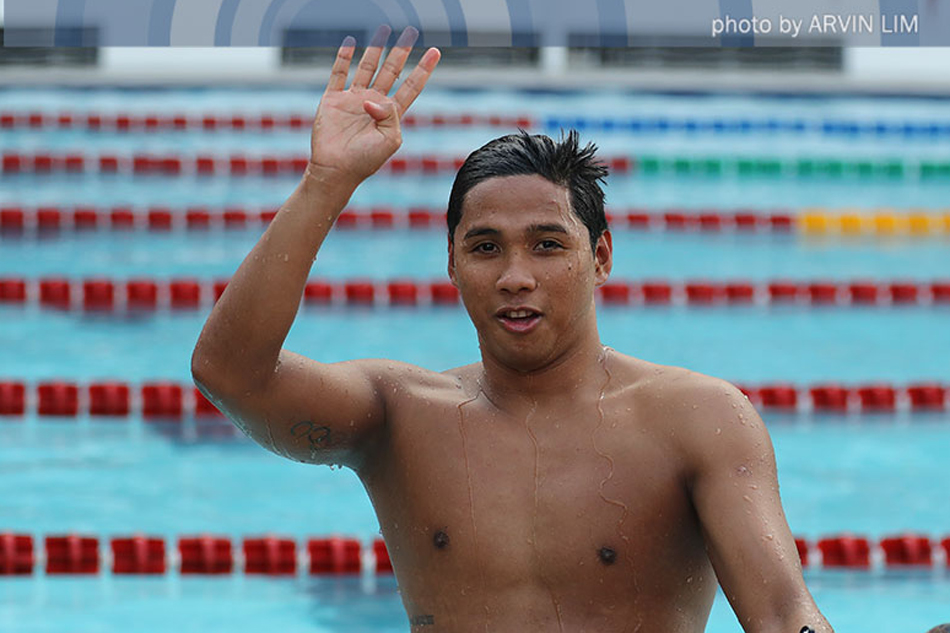 KUALA LUMPUR – Coming in with modest expectations, Filipino swimmers plunge into action in the swimming competition of the 29th Southeast Asian Games beginning Monday at the National Aquatic Centre inside the massive KL Sports City complex in Bukit Jalil.
Fresh from training in Italy, two-time Olympian Jessie Lacuna breaks the ice for the Pinoy tankers at 9:30 a.m. in the heats of the men's 400-meter freestyle event, where he took a silver in the 30th Singapore SEA Games in 2015.
Interesting will be the duel at 9:40 a.m. in the 100-meter backstroke heats between 2014 Nanjing Games Youth Olympic Games veteran Roxanne Yu and up-and-coming Filipino-Am Nicole Oliva, who swept all of her seven events in the national swimming championships last June.
With six gold medals up for grabs on the opening day of swimming, all of the finals will be held in the evening starting at 7 p.m.
Also hoping to break out of her own slump in her third consecutive SEA Games outing is comely Filipino-Saudi Jasmine Alkhaldi, who took six bronze medals – six individual and one relay – from Singapore two years ago.
Alkhaldi, who also trained in Italy, is best remembered for being "robbed" of the 100-meter freestyle gold in the 2013 Myanmar Games after topping the race – only to be informed that Thailand's Natthanan Jungkarajang was guilty of a false start and that it had to be raced again.
Traumatized by the incident, the Pinay swimmer faded to bronze in the re-swim while the Thai bet won the gold.
Alkhaldi could face a stiff challenge from another freestyle specialist in Oliva.
The country's best gold-medal prospect is Fil-Am newcomer James Deiparine, who holds the national record of 28.13 seconds and 1:02.00 in the men's 50-meter and 100-meter breaststroke, respectively.
"It is an honor for me to see action in the SEA Games," said Deiparine, whose mom hails from Angeles City, Pampanga, of his maiden outing in the regional sports showcase after competing for the country also for the first time in the world championships in Budapest, Hungary last month.
The Washington native was guardedly optimistic about his chances in the 100-meter breaststroke, pointing out that the reigning Malaysian champion in the event, Wong Fu Kang, had a winning time of 1:02.46 in Singapore two years ago.
Filipino tankers finished sixth and last among the competing countries in the Singapore SEA Games swimfest with two silver and 11 bronze medals
For more sports coverage, visit the ABS-CBN Sports website.