Pokémon GO's new update brings back battery saver, tracker feature
By:
Tech Desk
|
Published:August 9, 2016 4:32 pm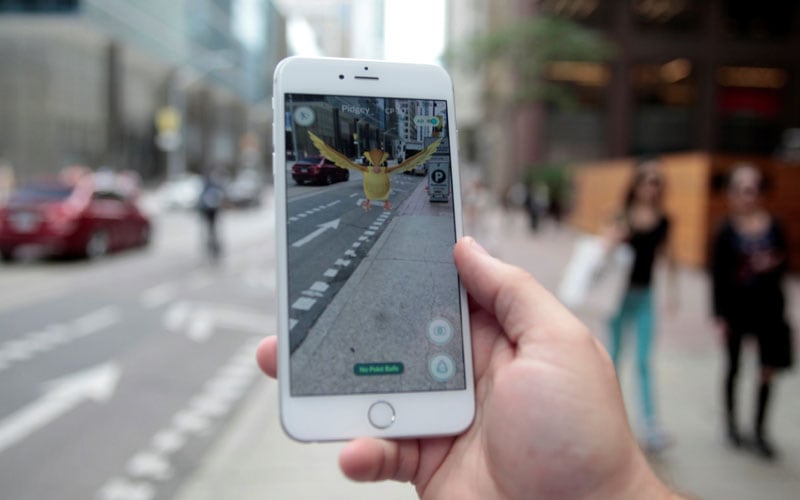 Pokémon GO's latest update brings new back battery saver mode and a tracker feature. (Source: Reuters)
Pokémon GO's latest update is now out for users and it brings back the battery save mode, along with a new tracker feature, which is still in testing. The last update had left users unhappy as Niantic Labs had removed both these features, and followed that with a crack down on third-party apps that were helping users locate Pokémon in their areas. The update been rolled out to Android and iOS.
According to the iTunes update, version 1.3.0 brings some features which might be pretty useful and fixes issues caused by the previous update. For starters, it makes improvements to the accuracy of a curveball throw, and users had complained the game had gotten harder after the last update. Niantic Labs also says they are currently testing a variation of the "Nearby Pokémon" feature with a section of users. Some of the users may see some variation in the nearby Pokémon UI, adds the update page on iTunes.
The Verge points out, that in order to use the battery saver mode, a user need to hold the phone upside down while playing the game. Trainers can now change their nickname one time.
Other features in the update are:
It adds a dialog to remind Pokémon Trainers, not to play the game while traveling at a certain period and Trainers need to confirm they are not driving in order to continue playing. In many countries, Pokémon GO warnings have been issued, asking players 'Not to Pokémon and Drive."
Also read: Pokémon GO: Here's how you play the game

The update also fixes a bug which stopped Nice, Great, and Excellent Poké Ball throws from awarding the experience bonuses. It also fixes achievements showing incorrect Medal icons as well as adds visuals of Team leaders – Candela, Blanche and Spark.
Pokémon GO was recently launched in 15 countries across Asia and Oceania, including Indonesia, Singapore, Philippines, Malaysia, Thailand, among others. However, the game has still not reached India stores, even though many players have already started playing the game thanks to App Stores from other countries, APK files on Android.
The app has already crossed over 100 million installs on Android and iOS combined within a month of launch, and in the early phase was seeing more time spent than established apps like Facebook, Twitter, Snapchat, etc. We'll have to wait and see when the app is finally made available in India.