Port of Baku, Indonesian Port Cooperation exchange views on personnel training issues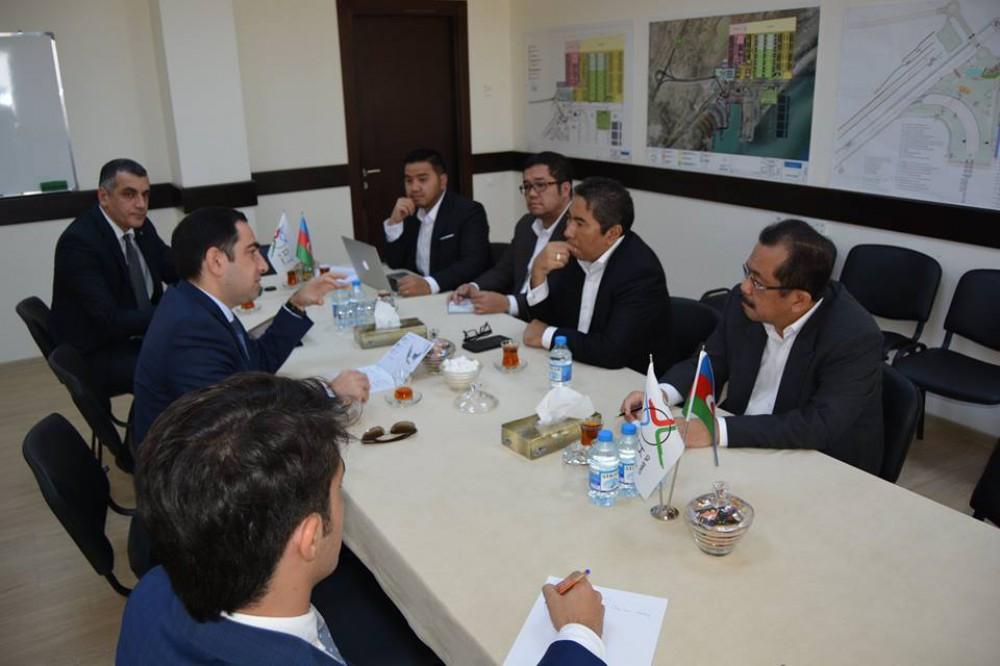 By Sara Israfilbayova
The Baku International Sea Trade Port and the Indonesian Port Corporation had an exchange of views on personnel training issues.
CEO of Indonesia Port Corporation Elvyn G. Masassya and his delegation have visited the Port of Baku, in Alat settlement of Baku in this regard. Director General of the Port of Baku Taleh Ziyadov informed the guests about the capacity and prospects of the Port.
The sides also discussed possibilities for personnel trainings and creation of digital port system.
The sides had signed memorandum on cooperation between the Indonesian Port Corporation and Baku Sea Port in May 2017 in the Indonesian city of Bali.
The Port of Baku is located on an area of 400 hectares (ha) of land, of which about 100-115 ha cover the area for the development of the international Logistics and Trade Zone. The northern areas around the port are reserved for future expansion of logistics, industrial, and manufacturing activity.
The Port is expected to become one of the leading trade and logistics hubs of Eurasia.   The implementation of all 3 phases of construction is projected to increase the capacity up to 7,660 tons on a daily basis.
The first stage of construction of the Port is projected to be completed until late 2017. Till that period the Baku Port is expected to increase its capacity handling some 10-11 million tons of freight and 50,000 TEUs per year. The second stage will provide for the handling of 17 million tons of freight and 150,000 of containers, while the implementation of the final stage is projected to increase the capacity up to 25 million tons of freight and 1 million of containers.
The Port of Baku signed a Memorandum of Understanding (MoU) on technical cooperation in Singapore with SMRT International Pte Ltd and Ectivise Solutions Pte Ltd to enhance the operational effectiveness of the new Port of Baku in Azerbaijan. 
The two Singapore-based companies will advise and support the Port of Baku in its efforts to introduce new technologies and innovative solutions in the Port and Free Trade Zone operations.
—
Follow us on Twitter @AzerNewsAz