Posts by Rouhan Sharma
A small unit based at the Chief Minister's office is spearheading the upgrade of infrastructure in state
The sale is for 14 operational projects and 10 under-construction projects, for which DBL will receive about Rs 1,600 crore over the next two years.
After demonetisation, the GST rollout seems to have taken a toll on traffic growth and toll collections during the April-June quarter of the current fiscal.
The Maharashtra government's target of seeing the first aircraft fly out of the Navi Mumbai international airport by 2019 seems to be slipping further away.
IL&FS Transportation Networks has chalked out a phased divestment plan as it seeks to raise resources to invest in mega infrastructure projects.
The Maharashtra government's capex for the current year may have been pegged at levels lower than in 2016-17, but a Rs 2-lakh crore makeover for Mumbai is on track.
While the move to develop 35 multi-modal parks has promise, much would hinge on implementation.
Expectations of higher returns have driven up the bid prices for the roads being tendered under the hybrid annuity model (HAM), so much so that projects have been awarded as high as 44% more than the cost estimated by the National Highways Authority of India (NHAI).
Essel Infraprojects, GMR, GVK, PNC Infratech and a consortium of Tata Realty and Tata Projects have qualified for the final stage of bidding for the construction of the second runway at Dr Babasaheb Ambedkar International Airport at Nagpur.
Also called the Prosperity Corridor, at a length of 700 km, construction of the Nagpur-Mumbai expressway is fraught with challenges.
A strong government push, specifically on roads and urban infrastructure, coupled with improving execution has resulted in more than a doubling in order inflows over FY15 to FY17 for engineering, procurement and construction (EPC) focused companies, according to analysts at Credit Suisse.
Fisherfolk whose livelihood are impacted by the Mumbai Trans Harbour Link (MTHL) will receive a one-time compensation fee of Rs 5,68,000 per family.
Bankers seem to be warming up to the road projects under the hybrid annuity model (HAM) with 22 projects among 43 awarded by the National Highways Authority of India (NHAI) achieving financial closure.
One elevated road will stretch from Dharavi to the Bandra Worli Sea Link cutting through the mangrove forest; in addition, two flyovers of two lanes each will run from the sea link into the complex.
As many as 22 road projects worth Rs 18,300 crore, awarded between July 2015 and October 2016, have slipped behind schedule.
The Maharashtra government's plans to acquire land for the proposed Nagpur-Mumbai expressway may have hit a roadblock with farmers in the districts of Bhiwandi, Kalyan and Thane not having given their consent so far.
ICICI Bank-backed infrastructure debt fund India Infradebt plans to raise Rs 3,000 crore via bonds in FY18 in anticipation of growth picking up in the infrastructure space, MD & CEO Suvek Nambiar told FE.
Out of the 33 companies, 17 companies have bid singly while the remaining have organised themselves into 10 groups. Of the single bidders, ten are Indian companies, three are Chinese, and one from Kuwait and Singapore each, respectively.
A pick-up in project awards in the roads sector, driven by both the new hybrid annuity model (HAM), and engineering, procurement and construction (EPC) projects, has vastly improved the order book position of EPC-focussed road developers.
This teeming mass of humanity generates, on a daily basis, 7,500 tonnes of solid waste and 2,100 million litres of sewage, or waste water.
Three years after its launch in June 2014, ridership on Mumbai's Metro line 1 is averaging 3.55 lakh commuters on weekdays.
The Maharashtra Road Development Corporation (MSRDC), the nodal agency for the proposed Bandra Versova Sea Link (BVSL), has shortlisted ten contractors in the initial round.
The last date for submission of bids, or request for proposals (RFP), for the Mumbai Trans Harbour Link (MTHL) project has been extended by two months to June 5.
Maharashtra's public works department (PWD) is planning to award about 10,000 km of projects under the hybrid annuity model (HAM) in the next three-four months.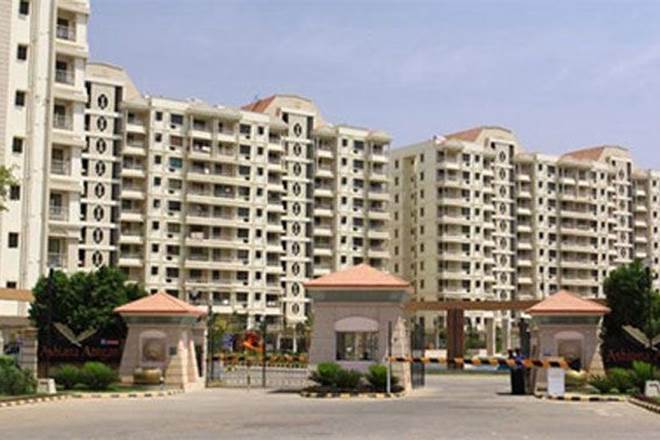 MMRDA would hold a stake in the SPV while the JV partner could either be a state government agency or even a private partner.
The Maharashtra government has started the process of identifying land parcels that will be housed in MAHAINFRA, a special purpose vehicle (SPV), Sudhir Mungantiwar, state finance minister, said.
Larsen& Toubro, HCC and Hyundai Engineering are among the dozen firms that have bid for Mumbai's much-awaited four-lane coastal road project.