PSB Academy whets newfound thirst for growth amongst graduates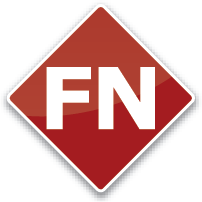 SINGAPORE — (Marketwired) — 07/20/17 — PSB Academy's City Campus at Marina Square hosted over 2,000 students last Saturday as they graduated with certificates and diplomas from PSB Academy, and will celebrate graduands from one of the United Kingdom's leading universities (1), Coventry University, tomorrow.
Amongst them are individuals like Bryan Lee Seng Long, whose ambitions to become a data scientist have inspired him to pursue a Master's degree at the National University of Singapore.
Bryan, 37, graduated at the top of his class with a Diploma in Infocomm Technology from PSB Academy. A chemist working at one of the world's leading specialty chemicals companies, Evonik (SEA), Bryan's diploma will afford him the necessary credit exemptions to complete a Bachelor of Science with Honours in Computer Science from Coventry University as a part-time PSB Academy undergraduate student in November later this year.
Armed with his degree from Coventry University, Bryan hopes to enroll into a Masters in Technology with Knowledge Engineering with the NUS Institute of System Science after he graduates. "Preparation and planning before your next move will help you get ahead," says Bryan, who hopes that his investment in education will help him fulfill his career ambitions.
Bryan was one of 2,187 other graduates from PSB Academy's class of 2017 who received certificates and diplomas ranging from sports and exercise science, business administration, tourism and hospitality, engineering and life sciences. Another 238 students will graduate with business and engineering degrees from Coventry University.
Cosmopolitan campus experience gears hospitality student for success in the UK
Like Bryan, the same thirst for learning has been the driving force behind Richard Lee Ze Hong's success as a top student in his Diploma in Tourism & Hospitality Management cohort.
At 21, Richard is planning to continue his undergraduate studies in events management at Coventry University's home campus in the UK, and has already secured a year-long internship at The Derby Conference Centre. He attributes much of his success to the diverse learning environment at PSB Academy: "I've benefitted from a world of diverse cultures in Singapore, and studying at PSB Academy also gave me the phenomenal opportunity to continue my studies overseas," says Richard, who hopes that his journey will inspire other students to pursue their dreams as well.
Can-do mentality spurred engineering graduate to excel with second chances
Despite being a full-time student in Electrical and Electronic Engineering at Coventry University, 25-year-old Abdul Halim Bin Hidayat spent most of his weekday nights and weekends doing ad-hoc work as a service engineer at Aim Fire Systems & Engineering Pte Ltd.
While he did not perform as well as he had hoped to in polytechnic, his newfound determination to do well in his undergraduate studies had also motivated him to shed excess pounds and become a fitter individual. "This mentality that pushed me to lose over 40 kg and excel in university, helps me to perform well in every commitment I undertake. The journey has only begun, and with the skills and learning that I have acquired here at PSB Academy, I know that I have a fulfilling career ahead of me," says the Top Student Award winner for his cohort, who continues to be very involved in youth organisations, while also volunteering at interest groups such as Ngee Ann Polytechnic's Malay Debate Coaching Team.
Innovative pedagogy drives academic excellence and industry readiness
Around 30 per cent of this year's Coventry University graduates have attained first class honours — an achievement which PSB Academy's Dean, Dr Sam Choon-Yin, believes bears testament to the high teaching standards and innovative pedagogy at the academy. "Every graduation ceremony serves as a testament to our commitment to delivering a brand of education that will serve our students well, whether they choose to continue on their education journey, or become part of the workforce of the future."
"More than 2,000 industry-ready graduates this year will join the ranks of an alumni network that is over 50 years old. We look forward to continuing this track record of excellence with partners like Coventry University, even as our institution strives to evolve with the changing needs of the new economy."
PSB Academy's 2015 graduate and employment survey (2) showed that, almost nine out of 10 students gained employment within six months of their graduation while more than six in 10 part-time students saw pay raises and/or better career prospects.
1. Among the University's accolades are: Modern University of the Year (The Times and The Sunday Times Good University Guide 2014, 2015 and 2016).
2. Visit www.psb-academy.edu.sg/GES2015 for more.
For other inspiring stories of PSB Academy students who have graduated, please visit: http://www.psb-academy.edu.sg/about-us/success-stories/.

Abigail Ng
Email Contact
+65 9093 3787