Regent Airways flies to Muscat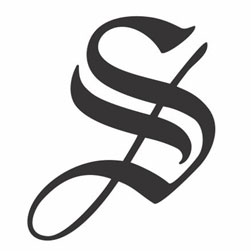 Regent Airways will fly four times a week to Muscat, the capital of Oman, from Dhaka and Chittagong.
Muscat will be the fifth international destination of Regent after Kuala Lumpur, Singapore, Bangkok and Kolkata. It also flies to Chittagong and Cox's Bazar from Dhaka with a fleet of five aircraft; a newly procured Boeing 737-800, two Boeing 737-700s, and two Bombardier Dash-8s.
Inaugurating the Dhaka-Chittagong-Muscat flights at a programme at Hazrat Shahjalal International Airport yesterday, Civil Aviation and Tourism Minister Rashed Khan Menon hoped that the airlines would fulfil the desires of passengers.
Civil Aviation Secretary Ghulam Farooque suggested that the carrier strictly maintains flight schedule and provides all other services to the passengers. "I've seen that proper attention is not often given to the [Bangladeshi] expatriates in the middle-east countries, even though they contribute a lot to the foreign currency earnings," he said.
Regent's Boeing 737-800 will be flying the route on Wednesdays, Fridays, Saturdays and Mondays. The aircraft would leave Dhaka for Chittagong at 7:15pm and then from Chittagong for Muscat after an hour and 15 minutes stop over.
It will fly from Muscat at 12:45am for Chittagong and then fly to Dhaka.
The minimum one-way fare, inclusive of all taxes, has been fixed at Tk 20,565 and Tk 39,478 for a return trip form Dhaka. The one-way Chittagong-Muscat fare is Tk 19,005 and return trip is Tk 39,244, said Regent officials.
Each passenger would be allowed 20kg of free checked-in luggage from Bangladesh and 45kg of free checked-in luggage from Oman.
Chairman of Regent Airways Yasin Ali demanded reduction of high fuel cost, landing charges and surcharge so that the aviation sector could flourish further.
He said they could buy the same amount of fuel from outside the country for half the price of that in Dhaka.
He also claimed that landing charge of any country's local airlines was one 10th of the amount charged to foreign carriers, but in Bangladesh the landing charges were the same for local and international carriers.
The minister and Chairman of Civil Aviation Authority of Bangladesh Air-Vice Marshal Ehsanul Gani Choudhury assured the Regent chairman of considering the issues.
Ambassador of Oman in Bangladesh Omar bin Mohamed bin Ramdhan Al Balushi and Regent Airways Managing Director Mashruf Habib also spoke on the occasion.