Regulation: Fidelity says US is 'sticking point' on MiFID research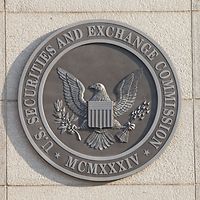 (Bloomberg) Fidelity International's decision on how to handle its research costs to meet new European rules hinges on how the US deals with the regulations.
"The one sticking point is the US because the US securities industry doesn't get pushed around by anybody," Richard Lewis, head of global equities at Fidelity, which manages $383 billion (€321 billion) in assets, said in an interview in Singapore last week. "We'll have to wait and see what the US regulators come up with."
Forty of the world's largest asset managers and banks held a summit in London with the Financial Conduct Authority last week to discuss the revised Markets in Financial Instruments Directive, known as MiFID II, the Financial Times reported, citing an unidentified senior executive who attended the meeting. The participants failed to gain clarification from the UK financial regulator on the new rules, the FT said.
One quandary with MiFID II is the requirement that brokerages are paid directly for research — that conflicts with US rules. The Securities and Exchange Commission has signalled to brokerages that it has increased efforts to find a solution before Europe's rules take effect in January. 
While the SEC does its due diligence, some of the world's largest money managers have started to make independent decisions. BlackRock, Vanguard Group and Schroders have said they would absorb research expenses.
Mulling Options
Fidelity is weighing between its preferred choice of having a global research base to meet MiFID II, or having two separate pools of clients and research, Lewis said.
The rules which come into force in January aim to tackle conflicts of interest by requiring money managers and hedge funds to be charged separately from trading fees. Lewis declined to comment if Fidelity would bill clients for research or absorb the costs.
The rules aren't just confined to within Europe and have a global reach including in Asia, much to the chagrin of his colleagues, he said.
(€1=$1.19)
Get the latest news by signing up to our newsletter, following us on Facebook or Twitter.