SEA Games: Bata Reyes braces for tougher foes after 'lucky' win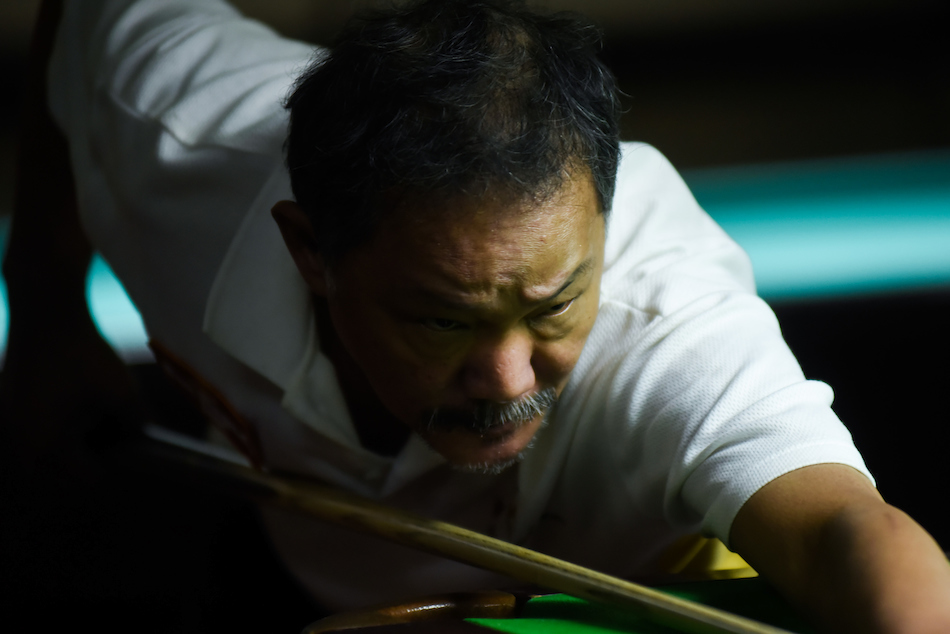 KUALA LUMPUR — A day after bowing out of the doubles event in English billiards, Efren "Bata" Reyes reached the quarterfinals in singles competition in the Southeast Asian Games on Wednesday.
He easily dismantled Vietnam's Tran Leanh Tuan, 3-0 (100-0, 100-60, 100-58), at Kuala Lumpur Convention Center's Hall 4 here.
It was a complete turnaround from his doubles performance, where Reyes and Francisco dela Cruz bowed to Vietnam in three frames as well. 
"Swerte lang 'yun kanina," Reyes said on Wednesday afternoon, following his victory. "'Yung nakalaban namin, medyo 'yun ang pinakamahina ata."
Tuan was one half of the Vietnamese pair that defeated Reyes and dela Cruz on Tuesday, but "The Magician" said he and his partner could have won that match if not for a few unlucky breaks.
"Alam naman namin na kaya namin 'yun," he said. "Masama lang ang tira namin noong isang araw."
Reyes believes he won't be as lucky on Thursday, when he takes on some of the stronger players in the bracket.
"Ngayon, medyo mahina," he said. "Pero 'yung kasunod, bukas magagaling na."
Reyes is one of the Philippines' few remaining hopes for billiards gold.
On Wednesday afternoon, Warren Kiamco and Dennis Orcullo were shockingly eliminated in the semifinals of men's 9-ball doubles by Singapore, 9-7.
The Philippines' best medal hopes lie in women's 9-ball singles, where Chezka Centeno and Rubilen Amit are favored to duplicate their 1-2 finish in the 2015 SEA Games in Singapore.
For more sports coverage, visit the ABS-CBN Sports website.