SEA Games: Kirstie Alora to lead PH march with ailing fellow Olympian in mind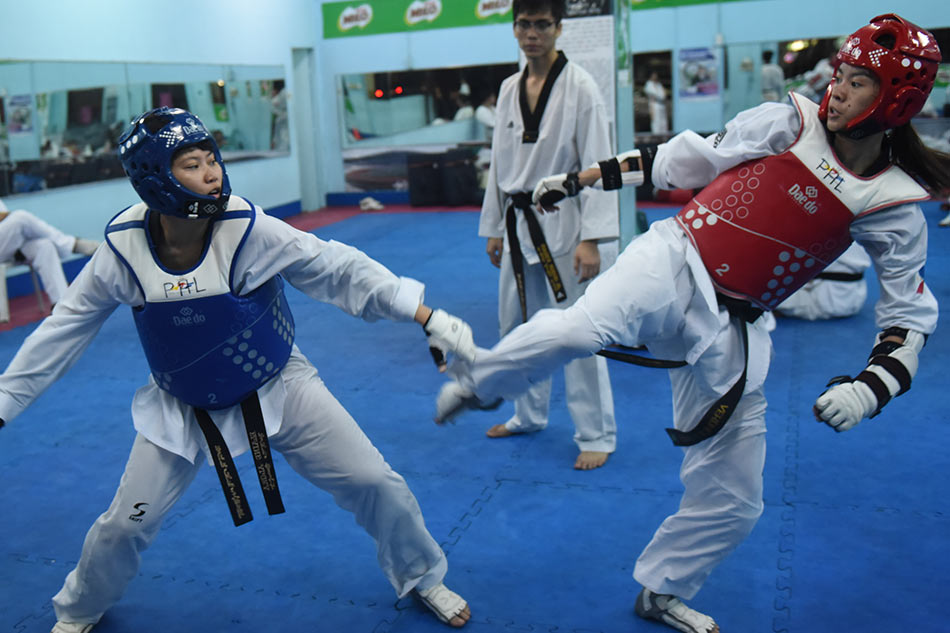 KUALA LUMPUR — Celebrated taekwondo jin Kirstie Alora will carry not just the Philippine flag, but also the hopes of an embattled fellow Filipino athlete when she marches at the forefront of the nation's delegation at the opening ceremony of the 2017 Southeast Asian Games.
Games began to be played on Monday, but the 29th edition of the SEA Games will only formally open on Saturday at Bukit Jalil National Stadium in the bustling Malaysian capital.
Alora, a three-time SEA Games gold medalist, replaced fellow Olympian Ian Lariba, who will miss the biennial competition among the 11 nations as she battles acute myeloid leukemia after being diagnosed early this year.
Joining Alora in leading the Philippine delegation are chef de mission Cynthia Carrion, Philippine Olympic Committee president Jose Cojuangco, Philippine Sports Commission executive director Carlo Abarquez, deputy chef de mission Robert Mananquil and Robert Bachmann along with athletes, coaches and officials from archery, athletics, aquatics, taekwondo, netball and sepak takraw, who all vowed to come up with a strong finish to surpass the country's sixth-place finish in the 2015 Games in Singapore.
It won't be Alora's first time to lead the athletes' march. 
When the Philippines competed in the Olympics in Rio de Janeiro last year, she was also assigned to spearhead the parade in the closing ceremonies after the original choice failed to make it.
That athlete was her close friend — Lariba.
"Of course, I will be carrying the flag and playing for the country and for her. Para sa kanya talaga ito," said Alora, who arrived here on Friday but will not see action until the penultimate day of the three-week competition.
"I will be fighting on the 29th," she said. "But it's OK. At least, we get a good feel of the competition, at madami kaming nakakasabay sa training."
Carrion is upbeat about the country's chances, especially after the athletes delivered three medals in the Games' first five days.
The Philippines has two bronze medals courtesy of archery and a silver in sepak takraw.
The target, for Carrion, is 50 gold medals — a massive improvement from the nation's sixth-place showing in Singapore wherein they came up with 29 golds.
"The athletes are really in an up mood," said Carrion. "I've been to a lot of SEA Games, and this is the first time I saw the athletes in an up mood. Don't you feel it?"
"They really want to win something," she stressed. "They are fighting really hard to put the Philippines up there."
For more sports coverage, visit the ABS-CBN Sports website.