Sensex recovers 118 points as US rate hike prospects ebb
By:
PTI
| Mumbai |
Updated: August 18, 2016 6:25 pm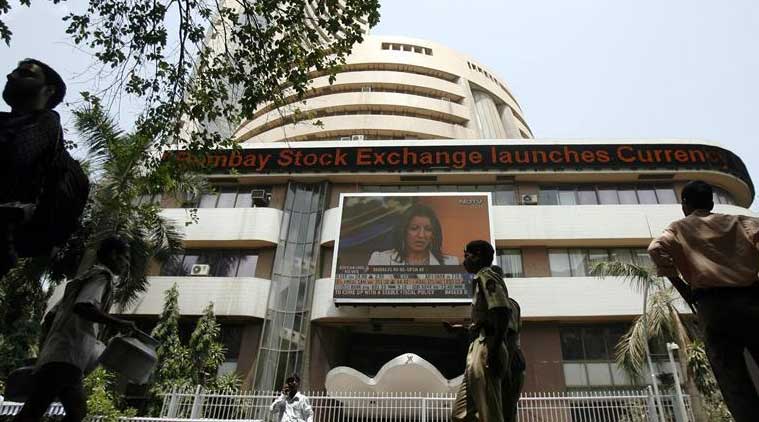 The 30-share index had lost 147.03 points in the previous two sessions. (File)
Stocks rose for the first time in three days with the market benchmark Sensex rebounding 118 points to 28,123.44 on fresh buying after minutes of the US Fed July meeting cooled rate hike expectations.
Brokers said the likely delay in US rate hike is positive for emerging markets, especially India, triggering fresh round of purchases by retail and institutional investors.
Minutes of the US Federal Reserve's latest meeting released yesterday showed that policymakers were in no rush to raise interest rates.
Shares of Bharti Airtel settled with gains of over 2 per cent, following which the market capitalisation of the company surged by Rs 2,858 crore.
Power Grid Corporation of India surged to 52-week high on the bourses and settled for the day with gains of over 4 per cent, adding Rs 3,871 crore to its mcap.
"Risk appetite returned after FOMC minutes revealed lesser chances of a US rate hike soon. It also helped that Moody's retained India's growth forecast, pushing Indian equities higher," said Anand James, Chief Market Strategist, Geojit BNP Paribas Financial Services.
Moody's Investors Service has retained India's growth forecast at 7.5 per cent for 2016 but revised upwards estimates for China to 6.6 per cent citing strong fiscal and monetary support.
The 30-share Sensex after opening higher advanced to the day's high of 28,214.17 but slipped on profit-booking. It finally settled 118.07 points or 0.42 per cent up at 28,123.44. The gauge lost 147.03 points in the last two days.
The NSE Nifty bounced back 49.20 points or 0.57 per cent to 8,673.25. It shuttled in a range 8,690.70-8,645.05.
In line with the overall trend, broader markets too turned positive with the small-cap and midcap indices recovering by up to 1.01 per cent.
Overseas, Asian stocks ended mixed as indices in Hong Kong, South Korea and Taiwan rose by 0.05 per cent to 0.98 per cent while indices in China, Japan and Singapore fell by 0.17 per cent to 1.55 per cent.
European markets were higher with key indices in France, Germany and the UK up by 0.20 per cent to 0.55 per cent. Back home, 20 scrips out of the 30-share Sensex rose, while 10 ended lower.
Major gainers included NTPC 3.50 per cent, Adani Ports 2.91 per cent, ICICI Bank 2.24 per cent, Bharti Airtel 2.07 per cent, HDFC Bank 1.38 per cent, ONGC 1.28 per cent, Dr Reddy's 0.89 per cent and SBI 0.79 per cent.
However, Coal India fell 2.59 per cent, Larsen 1.29 per cent, GAIL 1.08 per cent, Tata Steel 1.06 per cent, Infosys 0.88 per cent, HUL 0.78 per cent and Wipro 0.75 per cent.
Among BSE sectoral indices, Utilities climbed 1.88 per cent followed by Power 1.83 per cent, Bankex 1.64 per cent, Infrastructure 1.59 per cent, Finance 1.26 per cent, Telecom 1.21 per cent, PSU 1.00 per cent, Healthcare 0.71 per cent and Oil&Gas 0.76 per cent.
The market breadth remained positive as 1,670 stocks advanced, while 1,017 stocks declined and 179 ruled steady.
The total turnover rose to Rs 3,127.18 crore from Rs 2,848.97 crore on Wednesday.