Shanghai and Hong Kong stocks ease slightly as China's quarterly GDP matches expectations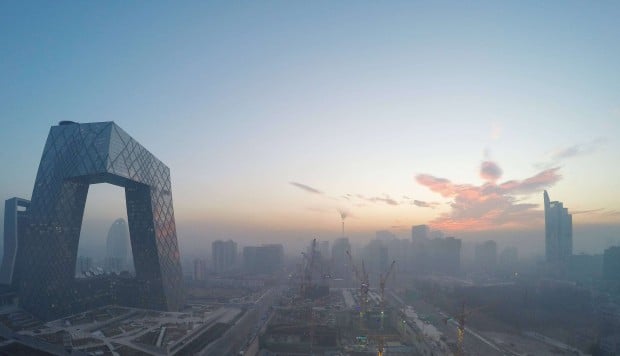 Mainland China and Hong Kong stocks retreated slightly in morning trade on Friday, as investors shrugged off economic data for the first quarter that showed China's economy expanded 6.7 per cent, matching expectations.
Hong Kong's Hang Seng Index fell 0.2 per cent or 36 points higher to 21,374. The Hang Seng China Enterprises Index opened dropped 0.18 per cent to 9,220.92.
The Shanghai Composite Index fell 0.3 per cent to 3,073.13.
In Shenzhen and Shanghai, shipping and national defence sectors were among gainers, while telecommunication and tourism-related sectors lost ground. China Unicom's Shanghai shares were down 0.2 per cent to 4.46 yuan as at 9.50 am.
Among Hong Kong stocks, insurance and banks continued their streak of recent gains, while coal, mining and telecommunication sectors fell. AIA's shares rose 0.66 per cent to HK$46, while HSBC tacked on 0.2 per cent to HK$49.10.
China's domestic gross product for the first quarter came in at 6.7 per cent, matching an average of forecast among 64 economists polled by Reuters.
Yi Gang, deputy governor of People's Bank of China, said in a release Friday ahead of the GDP data, that he is confident that China's gross domestic product will grow 6.5 per cent to 7 per cent this year.
The People's Bank of China set the yuan reference point against the US dollar at 6.4908 on Friday, 0.03 per cent or 17 basis points weaker than on Thursday, reflecting its weakest level since March 29.
In early Asian trading on Friday, Japan's Nikkei 225 lost momentum, down 0.25 per cent or 42.38 points to 16,868.67, with South Korea stocks benchmark Kospi sliding down 0.18 per cent or 3.59 points to 2,012.34.
Elsewhere around Asia, The Straits Times Index in Singapore dropped 0.07 per cent to 2,911.80, as investors weighed the announcement Thursday by the Monetary Authority of Singapore to lower its policy rate to help pump up the stalled economy.
The three major US indices were little changed overnight as oil prices fell while a rally in banks was offset by a fall in technology shares. The Dow Jones Industrial Average Index inched 0.1 per cent or 18.15 points up to 17,926.43. The S&P 500 added 0.02 per cent or 0.36 point to 2,082.78, while the Nasdaq lost 0.03 per cent or 1.53 points to 4,945.89.
Both Bank of America and Wells Fargo reported a decline in net profit for the first quarter on year, but better than expected earnings per share. Bank of America shares gained 2.54 per cent to US$14.14, extending its rally since April 7. J.P. Morgan shares also increased.
On the energy markets, the European benchmark Brent crude futures lost 34 cents to US$43.84 a barrel while the US benchmark edged 26 cents lower to US$41.50 per barrel.