Sindh govt to spend Rs300m to revamp Karachi zoo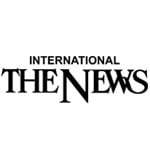 The Sindh government on Sunday announced to rebuild and conserve the 165-year old Karachi Zoological Garden with an initial funding of Rs300 million, provided by the provincial annual development programme (ADP).
A fountain installed at the recreation site, donated by relatives of the Quaid-e-Azam and the Cowasjee family, and old trees would not be affected, government sources claimed. 
A government official also cited the visit of a team from Singapore to bring the Karachi zoo at par with the zoo in Singapore.
As per an historian the land gradually became a zoo in the early 1960s, as it was previously used by the army and locals to grow vegetables.
The government intended to install new cages in accordance with international zoo standards, since the current ones had many a times been likened to animal prisons rather than homes.
According to an official, officers of the Karachi Metropolitan Commissioner (KMC) would only act as facilitators, and that all expenses would be borne by the Sindh government. However, the city mayor, Waseem Akhtar, had apparently not been apprised or informed officially about the Sindh government's plans, whereas KMC officers of the concerned department were occasionally called in to see the changes.
As per a report published in this newspaper in October, a team of seven architects headed by Zain Mustafa, an architect and designer, were striving to renovate the Karachi zoo to improve the quality of life of the animals there.
The talented design group of 7 creative minds headed by animal rights activist and architect, Mustafa, and mentored by Pakistan Tehreek-e-Insaf (PTI) MNA, Samar Ali Khan, visited the zoo every Friday to re-design the whole place for making it more animal friendly.