Singapore Airlines arm Scoot to start operations in India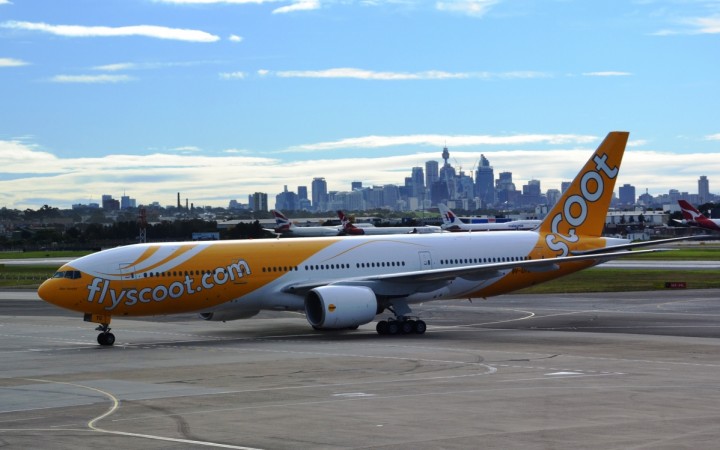 Scoot Pte Ltd., a low-cost long-haul airline subsidiary of Singapore Airlines, on Friday announced that it would begin operations in India — one of the world's fastest growing aviation markets — from May 24. Singapore Airlines' other subsidiaries SilkAir and Tigerair also fly to India.
Scoot said it would operate round-trips in three Indian cities — Chennai, Amritsar and Jaipur. Inaugural flights from Chennai and Amritsar to Singapore will begin on May 24, whereas flights to and from Jaipur would begin on October 2, the Mint reported.
"We are a very young airline, just four years old, but have always been interested in the Indian market. Last year, when aircraft deliveries started coming in, we have been eyeing Indian market. We started the ground work early last year to commence operations here," Bharath Mahadevan, country head of Scoot airlines, was quoted as saying by Press Trust of India.
While Scoot will operate to and from Chennai on a daily basis, flight services between Amritsar-Singapore and Jaipur-Singapore will be operated three times a week in the beginning, Mahadevan further added. The carrier operates a fleet of Boeing 787 planes.
The airline hopes to double its operations in terms of cities by 2017.
"Scoot is excited to bring our proposition of value travel and service to guests in India – who will soon be able to fly to amazing destinations in our network through the Singapore hub. Scoot's new services to Amritsar and Jaipur will bring travellers to the magnificent Golden Temple and the stunning Pink City, enabling guests in Scoot's network to discover India's mystique and allure," Scoot's CEO Campbell Wilson was quoted as saying by the agency.
In May 2014, parent company Singapore Airlines (Asia's biggest carrier by market value) spent $319 million in buying stock in Scoot Pte, Bloomberg reported.
[1 lakh = 100,000 | 1 crore = 10 million | 100 crore = 1 billion]