Singapore Airlines to pull out A-380 from Mumbai route for two months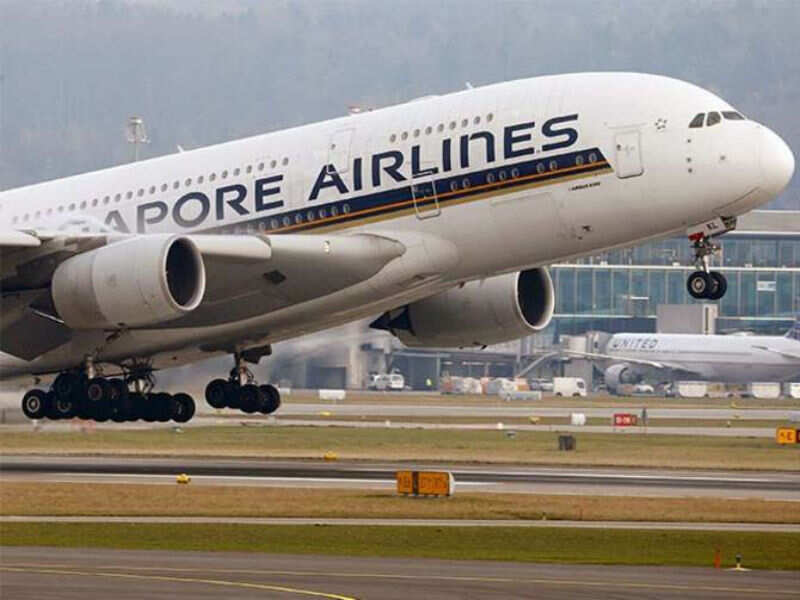 NEW DELHI: The world's largest passenger aircraft — Airbus A-380 — may have got a new lease of life with Dubai-based Emirates ordering 36 of these double deckers, the double decker's flights to India are declining. Delhi and Mumbai are the only two airports where this aircraft flies to. And airlines are pulling out this plane from Mumbai for deployed them on other routes, some temporarily and others not saying for how long.
Three airlines — Singapore Airlines (SIA), Emirates and Etihad — had started flying this plane to Mumbai. Etihad pulled out the A-380 from this route last July and replaced it with Airbus A-340. Now SIA will also not operate the plane on Mumbai route this July and August as it will use the aircraft on Singapore-London route. Emirates, however, is continuing with the service to Mumbai on this plane.
"SIA operates a daily A-380 service to Mumbai and Delhi. In total we have 14 weekly flights on the Airbus A-380 to India. We do not have any plans to increase or decrease the number of A-380 services to India. However, on the Mumbai route we will be operating the Boeing 777-300 ER (extended range) during the months of July and August, as the A-380 is being utilised on a different route due to operational requirements. (In those two months) it will be deployed to London," said a SIA spokesperson.
Etihad, which now has no A-380 service to India, said "travellers from India flying to Abu Dhabi can experience the A-380 from Abu Dhabi to New York (twice daily), Paris (daily), London (three times daily) and Sydney (twice daily)."

Delhi gets the A-380 of two airlines, SIA and Lufthansa, and both are continuing. "Lufthansa operates the Airbus A-380 on the Delhi-Frankfurt route flight. The schedule will remain the same and there are no plans to reduce or augment the frequency / number of cities of its flights to and from India on the Airbus A-380," Lufthansa said in a statement.

The A-380 was facing an uncertain future with Airbus getting few orders for this mega plane. This ended on Thursday when Emirates Airline signed a MoU to acquire up to 36 additional A-380 aircraft. This deal is for 20 A-380s and an option for 16 more with deliveries to start in 2020, valued at US$16 billion at list prices.

This order, said Airbus COO (customers, commercial aircraft) John Leahy, "underscores Airbus' commitment to produce the A-380 at least for another ten years. I'm personally convinced more orders will follow and that this great aircraft will be built well into the 2030s."