Singapore PM taken ill during speech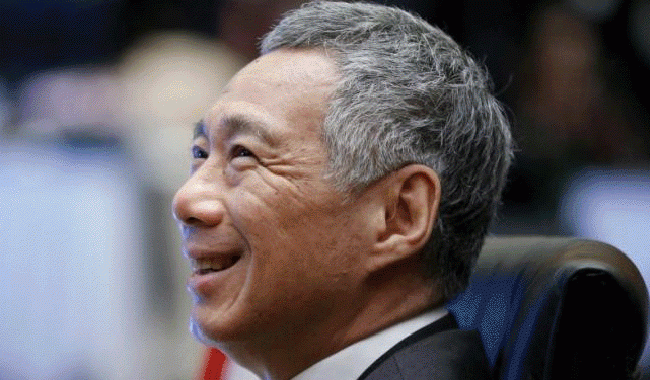 SINGAPORE: Singapore Prime Minister Lee Hsien Loong was taken ill while delivering a National Day rally speech on Sunday, but the Prime Minister's Office (PMO) said his condition was not serious.
State-owned TV Channel NewsAsia quoted the deputy prime minister as saying Lee will return to conclude his speech. He was being attended by doctors.
"They assess that his condition is not serious," the PMO said in a statement. Earlier, the national TV channel showed footage in which Lee appeared physically shaken and unable to continue his speech.
Lee's National Day speech was suspended.
Nicholas Fang, deputy chief editor of MediaCorp, told Channel NewsAsia the PM was escorted off the stage.
"We are a little bit in the dark as to what's happening. What we did see inside the room were a lot of shocked people … and great concern from all of us in the audience," he said.
"You could see a lot of stunned faces."