Singapore's Lee Kuan Yew issued warning on Hong Kong identity after Tiananmen crackdown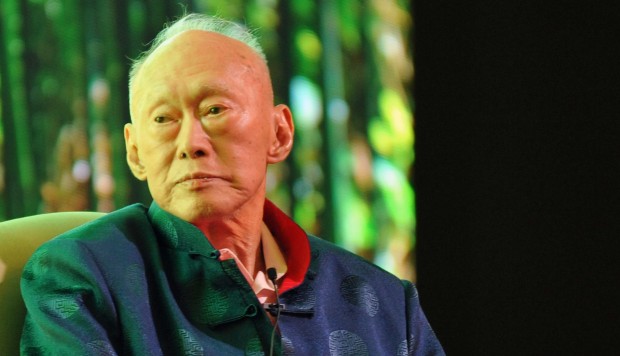 Singapore's founding father Lee Kuan Yew warned after the 1989 Tiananmen crackdown that Beijing would reject any assertion of a separate and democratically based Hong Kong identity.
He sounded the stern warning during his conversation with two senior British diplomats in Singapore in July 1989, according to British files recently declassified from the National Archives in London.
Describing June 4 as a "disaster", the Singaporean prime minister told then British high commissioner in Singapore Michael Pike and British ambassador to China Alan Donald that he was puzzled by the "violent and untypical reaction in Hong Kong to events in China".
"He [Lee] went on to emphasise his concern about the unanticipated upsurge of interest in Hong Kong in more rapid movements towards a more fully democratic system," Pike wrote in a minute submitted to the British government.
Reflecting on Lee Kuan Yew's legacy
Lee, who was acquainted with many Chinese leaders at the time, said this would provoke hostility from the Chinese government.
"He said the reality was that China could not accept what she regarded as subversion by certain political groups in Hong Kong," Pike wrote. "The Chinese regime would also reject any assertion of a separate, democratically-based, Hong Kong identity, as distinct from a Hong Kong which understood its role as part of China albeit a component with a high degree of autonomy."
The British diplomat wrote that Hong Kong people must learn "to love China" whatever their real feelings if Hong Kong were to survive. "[Lee said] here again, there was no alternative," Pike wrote.
Beijing has toughened its stance on activists advocating Hong Kong independence in the past few months.
Lee also said Zhao Ziyang, who was ousted in May 1989 over his sympathy for the student-led pro-democracy movement in Beijing, was "no street fighter".
Lee said Zhao owed his rise to power "almost entirely to Deng Xiaoping", then China's paramount leader.
"Yet he [Zhao] had decided to support the students during the occupation of Tiananmen Square. Why had he miscalculated?" Pike wrote.
Five days after the bloody crackdown on June 4, 1989, Deng called the democracy movement a "political storm" that had to happen sooner or later and had to be stopped for the benefit of long-term stability.
Lee believed a Chinese regime based on a collective leadership could not last. "[Lee said] no Chinese government could be sustained without a single dominant leader," Pike wrote.
Jiang Zemin, who became Communist Party general secretary after the bloody crackdown, "would not last a year", Lee said.
Jiang remained president until his retirement in 2003.