Sirius International Insurance Group unterzeichnet mit der Delek Group eine definitive Vereinbarung über den Kauf von 4,9 % der The Phoenix Holdings Ltd. für NIS 208 Millionen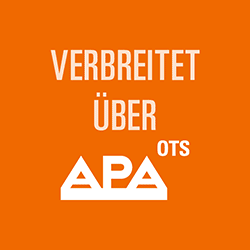 Hamilton, Bermuda und Tel Aviv, Israel (ots/PRNewswire) – Das weltweite Versicherungsunternehmen Sirius International Insurance Group, Ltd. ("Sirius") gab heute eine definitive Vereinbarung über den Kauf von 4,9 % der The Phoenix Holdings Ltd. ("The Phoenix") von der Delek Group Ltd. ("Delek Group") für NIS 208 Millionen in bar bekannt. Im Rahmen der Vereinbarung wird Sirius innerhalb von 45 Tagen nach der Unterzeichnung beim Israeli Commissioner of Capital Markets, Insurance and Savings (der "Israeli Commissioner of Insurance") einen Antrag zur Genehmigung der Beherrschung des Versicherungsunternehmens stellen und verfügt über eine Ausschließlichkeitsfrist von 60 Tagen für die Durchführung einer Due Diligence, während der Sirius die Option hat, den Rest, der Aktien, welche die Delek Group an The Phoenix (ca. 47,35 %) hält, für einen weiteren Betrag von NIS 2,3 Milliarden in bar zu erwerben. Dieser Betrag unterliegt bestimmten Anpassungen in Zusammenhang mit Zinsen und Erträgen.
Allan Waters, Chairman und CEO der Sirius International Insurance Group, Ltd., gab heute folgenden Kommentar zur Transaktion ab: "Wir sind zufrieden und freuen uns auf die Arbeit mit The Phoenix im israelischen Markt. The Phoenix ist schon seit Jahrzehnten ein Geschäftspartner von Sirius und eines von Israels führenden Versicherungs- und Finanzdienstleistungsunternehmen. Mithilfe von The Phoenix plant Sirius neue Produkte im israelischen Markt anzubieten und betrachtet dies als Gelegenheit für die Entwicklung neuer Technologielösungen und den gleichzeitigen Schutz der Interessen der israelischen Öffentlichkeit durch das Unternehmen."
Allan Waters fügte hinzu, dass Sirius überzeugt sei, der Israeli Commissioner of Insurance werde Sirius als beherrschendes Unternehmen von The Phoenix angesichts der langjährigen Versicherungserfahrung und starken regulatorischen Aufsicht in New York, UK, Schweden, auf den Bermudas, in Singapur und anderen Ländern zulassen.
Sirius wird in Israel von Dr. Ornit Kravitz und den Rechtsanwälten Doni Toledano, Roy Caner und Lior Oren von Erdinast, Ben Nathan, Toledano & Co vertreten.
Über die Sirius International Insurance Group:
Sirius ist eine weltweite, seit 72 Jahren bestehende (Rück-)Versicherungsgesellschaft, die 1945 in Stockholm, Schweden, gegründete wurde und ihren Konzernsitz in Hamilton, Bermudas, hat. Das GAAP-konforme Kapital von Sirius beträgt $ 2,8 Milliarden. Im Jahr 2016 belief sich das erwirtschaftete Prämienvolumen auf $ 1,3 Milliarden, wovon $ 435 Millionen der Unfall- und Krankenversicherung zuzurechnen sind. Die größten Niederlassungen befinden sich in Stockholm, New York City und London.
Das Unternehmen ist mit 12 Büros weltweit tätig, die von lokalen Managern mit umfassender Erfahrung in der Versicherungsbranche geleitet werden. Sirius ist weltweit von den nachstehenden Regulierungsbehörden zugelassen und steht unter deren Aufsicht:
Bermuda Monetary Authority
New York Department of Financial Services
Insurance Department of Tennessee
Swedish Financial Services Authority
United Kingdom Prudential Regulatory Authority
Hong Kong Commissioner of Insurance
Monetary Authority of Singapore
Australia Prudential Regulatory Authority
Sirius ist eine Tochtergesellschaft der in Singapur ansässigen CM International Holding Pte. Ltd. und verfügt über umfassende Versicherungserfahrung sowie eine solide Erfolgsbilanz bei der Regulierungsaufsicht. Das Unternehmen verfügt über eine starke Corporate Governance-Struktur. Die Verwaltungsrats- und Governance-Strukturen entsprechenden denen von börsennotierten Unternehmen und sind auf der Ebene von Sirius International Insurance Group, Ltd. eingeführt. Das Unternehmen verfügt über mehr als 7.000 Vereinbarungen und Konten mit mehr als 2,000 Kunden in 140+ Ländern. Es handelt sich um eine einzigartige Rück- und Spezialversicherungsplattform mit einer starken Präsenz in den USA (49 % der Nettoprämien) und Europa (28 %).
Sirius hat ihren direkten Fokus auf Spezialversicherungen (besonders Unfall- und Krankenversicherung) mit zwei strategischen Akquisitionen im Jahr 2017 (ArmadaGlobal und IMG) verstärkt.
Die Glaubwürdigkeit des Unternehmens bei Ratingagenturen spiegelt sich in seinem Finanzkraftrating wider:
Standard & Poor's A-, stabiler Ausblick
A.M. Best A, negativer Ausblick
Fitch A-, stabiler Ausblick
The Phoenix zeichnet Lebens-, Sach- und Unfallversicherungen und besitzt ein Kreditkartenclearinghaus sowie Excellence, ein Vermögensverwaltungsunternehmen. The Phoenix erwirtschaftete 2016 einen Umsatz von $ 3,5 Milliarden (NIS 12,5 Milliarden) und verwaltete zum 30. Juni 2017 ein Vermögen von $ 30 Milliarden (NIS 160 Milliarden).
Weitere Informationen über die Transaktion und die Delek Group finden Sie unter http://ir.delek-group.com/phoenix.zhtml?c=160695&p=irol-new sArticle&ID=2300619.
Für weitere Informationen über diese Mitteilung bitten wir um Kontaktaufnahme mit Ruthi Romshtein, Deputy Director General und Sirius Account Manager, Rahav Communications, #011-972-03-7188555
Logo – http://mma.prnewswire.com/media/435108/Sirius_Group_Logo.jpg