Solo exhibition by Raja Najm starts tomorrow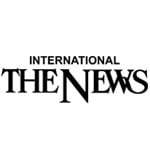 Islamabad
"Painting the world around him" — a solo exhibition by Raja Najm ul Hassan — will be showcased by MyArtWorld from Dec 20 to 27.
Expressing her views on the exhibition, curator Zara Sajid says, "The artistic representation of nature is closely linked with the social perception of the natural world. This is a two-way process: society draws its ideas about how to view and experience nature from the conventions of visual culture, while at the same time artists reflect and react to current societal attitudes to the environment. There is a long tradition of viewing art as a mirror of nature but what should be also recognised is the reciprocal practice of aesthetically appreciating nature in terms of art. Landscape as a genre is closely entwined with the notions of the sublime and picturesque. Through the collection "Painting the world around him", the artist articulates each of these aspects effectively on to canvas.
"A narrative that started taking shape in Dec 2015 at the artist's studio in Chakwal consists of fourteen paintings reflecting the year 2016 through the artist's lens. Nature as a subject of contemporary art acts as a barometer of ecological attunement, while correspondingly artists contribute to a progressive shift in how we relate to and envision nature."
Mainly self-taught, French born Pakistani artist Raja Najam ul Hassan found himself inspired and attracted to drawing and painting since his early childhood. Hassan says, "My goal as an artist is to create fine art that brings inspiration and joy to the people around the world. I strongly believe that art has no boundaries neither categories but just to define the body of my work, it falls somewhere between realism and impressionism. My world is my studio and the nature around me is my mentor. I would love to explore and paint as much as I can in a style which is distinctively my own."
Working as a full time professional, Hassan has exhibited his work both nationally and internationally in groups and solo shows including Tehran, Singapore, Dubai, Toronto, Doha and New York.