Soybean sheds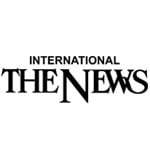 Singapore
Chicago Board of Trade's most-active soybean contract has shed 2.8 percent this week, its first such drop in three weeks.
Corn has given up 3.3 percent, the biggest weekly fall in five weeks, while wheat is down more than 4.7 percent, biggest weekly fall since the start of July.
"We are going to see a reasonably big corn crop in the U.S. and what is looking like is big a wheat crop," said Brett Cooper, senior manager for markets at FCStone Australia. "Big soybean crop will put pressure on prices but nothing has changed the demand story. Demand has been strong and it is hard to see demand dropping off as prices fall." The annual four-day Pro Farmer Midwest Crop Tour observed on Thursday soybean crop prospects in southern Minnesota that were above average, and in line with last year.
Soybean potential in eastern Iowa looked on par with recent years.