Soybeans ease, corn falls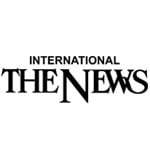 hot now
SINGAPORE: Chicago soybean futures lost ground on Tuesday, while corn slid for a second session, with renewed pressure on prices after a U.S. government report showed both crops thriving in near-perfect weather.
Wheat fell, adding to Monday´s more than 2 percent decline, as abundant global supplies continue to weigh on the market.
Chicago Board of Trade most-active corn contract fell 0.5 percent to $3.40-3/4 a bushel by 0301 GMT, having closed down by about a similar amount in the previous session.
Soybeans dipped 0.3 percent to $10.13 a bushel and wheat gave up 0.7 percent to $4.32-1/4 a bushel.
"Growing conditions for beans are fantastic across the U.S. Midwest," said one agricultural commodities analyst.
"The U.S. crop has been estimated to be a record large and it is likely to get bigger as the weather outlook for next week or two looks perfect." 
The U.S. Department of Agriculture (USDA) rated 75 percent of the U.S. corn crop in good-to-excellent condition, up from 74 percent the previous week, while soybean ratings held steady at 72 percent rated good-to-excellent.