Strong line of defence needed against Donald Trump presidency: Pramila Jayapal
By:
PTI
| Washington |
Published:November 18, 2016 11:21 am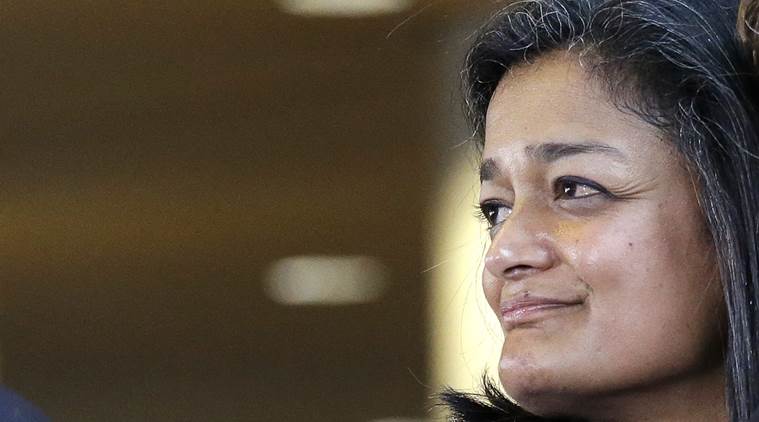 Pramila Jayapal. (File Photo)
Pramila Jayapal, the first ever Indian-American woman elected to US House of Representatives, has said it is becoming clear that there needs to be "a strong line of defence" against the Trump presidency that aims to curtail the rights of immigrants, people of colour, and women. "Let us be clear: This is absolutely no time to hide in the shadows. We cannot let fear or the comfort of complacency prevent us from moving forward," Jayapal, 51, asserted.
Watch what else is making news:
"We must stand together—not just to stop the disastrous rollback of decades of progress in this country but to protect the vision of a united country that celebrates its rich diversity and honours its immigrants, women, and people of colour as a singular indication that we are, in fact, a truly civilised society," she said.
Jayapal was elected to the House of Representatives from the Seventh Congressional District of Washington State. She is the first Indian-American woman ever elected to the House. Born in Chennai, she left India at the age of five for Indonesia, Singapore and then came to the US at the age of 16. After her election, Jayapal, who ran her elections on a progressive agenda, has described Trump's victory as shocking.
"It is becoming more and more clear that we will need a strong line of defence against a Trump presidency that chooses to curtail our rights as immigrants, people of colour, and women," she wrote in a blog on Broadly published on Thursday.
"We need to fight to protect the most fundamental right of a woman to make choices about her own body, but we need to do more as well. Muslim women simply should not have to worry about getting attacked on the way to the bus stop because Trump has unleashed a wave of anti-Muslim hate that has no place in this country," she said.
Undocumented mothers, who have given everything for their children (and who are often US citizens), continue to be shaken to their core by the idea that they will be targets in a political war on immigrants — a notion that makes absolutely no practical sense in a country that is fuelled by the labour of immigrants, Jayapal said.