"Superprémiovou" českou vodku u nás nekupíte. Babička je k dostání v Londýně, Singapuru či Honkongu
Přihodilo se to skoro přesně před dvěma lety. Bylo okolo půlnoci, seděl jsem v jednom docela nóbl baru v centru Londýna, do kterého jsem tak nějak přirozeně zabloudil, protože podniky všude okolo už měly zavřeno a já jsem si chtěl dát po té únavné cestě z Prahy před spaním jeden drink. A jak tak čekám, až mi to namíchají, přišlo mi najednou, že mě klame zrak. Na opačném konci místnosti, asi pět kroků ode mě, byl barový pult a za ním ozářená stěna s policemi plnými lahví. A mezi nimi stála úzká lahev přelepená bílou páskou, podobnou těm na označování zavařovacích sklenic. A na té pásce bylo načmáráno fixem "babička".
Co to je? říkal jsem si. Přinesl snad někdo do tohohle baru na půli cesty mezi sídlem BBC a Oxford Street flašku české domácí kořalky po prarodičích? A oni to tu lijí do koktejlů?
Nevydržel jsem to, a když šel kolem číšník, zeptal jsem se ho. "Vynikající vodka. Česká," pronesl uhlazenou angličtinou. Pak došel k baru a lahev mi přinesl. Při pohledu zblízka se ukázalo, že ta páska i nápis, který vypadal, jako by byl narychlo načmárán fixem, jsou ve skutečnosti potisk na skle lahve, že patří k vtipnému a pro cizince zřejmě trochu exotickému designu.
Babička, která je cítit absintem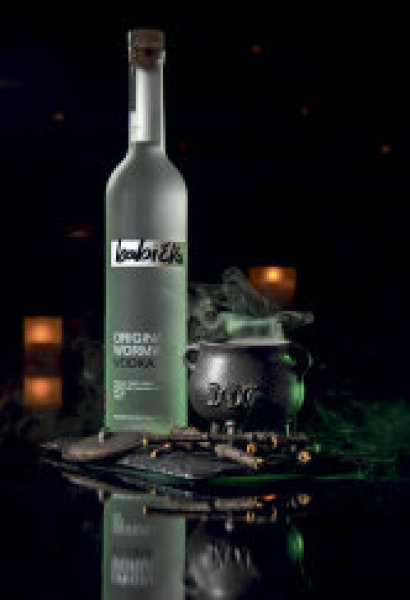 Přišlo mi pochopitelně zvláštní, že jsem o téhle prvotřídní české vodce nikdy neslyšel. A to ji přitom znají barmani až v Londýně.
Doma jsem zkusil hledat Babičku na internetu a zjistil jsem, že v Česku se skutečně už řadu let pod tímto názvem vyrábí superprémiová vodka, která je k dostání na různých místech světa, v těch nejvyhlášenějších a nejluxusnějších podnicích včetně londýnského Buddha Baru a hotelu Ritz. Alespoň co se týče prestiže, je to jistě jeden z nejúspěšnějších českých vývozních artiklů. Jen u nás téměř není k sehnání. Na oficiálních stránkách vodky Babička jsem našel mapu světa s vyznačenými městy, kde se dá ušlechtilý destilát pořídit. Body zářily v Austrálii, v Hongkongu, v Londýně nebo v Singapuru. Na mapě Česka bylo prázdno.
Tahle podivná obchodní strategie začala dávat smysl až ve chvíli, kdy jsem zjistil, že nejprestižnější českou značku vodky založil v Austrálii jistý Angličan. Jmenuje se Alex Clarke a s výrobou alkoholu neměl vůbec žádné zkušenosti.