Tencent, partners invest in HERE's digital maps to get a leg up on self-driving cars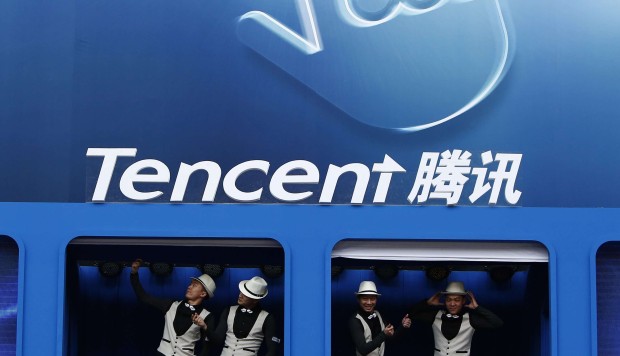 Tencent Holdings Ltd, operator of China's largest online social network with 800 million monthly active users, is buying its way into the field of high-definition mapping to give it a leg up with the Next Big Thing of the Internet Age: autonomous driving.
Tencent, its affiliate NavInfo Co. and the Government of Singapore Investment Corp. (GIC) will jointly fork out 243 million euros (HK$1.97 billion) for 10 percent of The Netherlands-based HERE Global BV, a provider of high-definition maps for vehicles.
Tencent's direct investment is 44 million euros, while NavInfo — in which Tencent is the second-largest shareholder with 9.7 per cent stake — invests 97 million euros and GIC invests the remaining 102 million euros, according to a statement.
"Combining HERE's world-leading location intelligence technologies with Tencent's social strength, unique understanding of user behaviour and broad location data ecosystem, this collaboration further enhances Tencent's location services," said Julian Ma, vice president of Tencent's mobile Internet Group. "It also facilitates Tencent's exploration of future technologies including autonomous driving and artificial intelligence."
Like its Chinese Internet peers Alibaba Group Holdings and Baidu Inc, Tencent is investing in the country's logistics and transportation industries, making big bets particularly in autonomous driving vehicles. Tencent backs Future Mobility Corp., which plans to start selling fully electric, highly automated cars around the world by 2020.
China, which has already overtaken the US as the world's largest motor vehicle market, is now aiming to claim the top spot with self-driving cars.
Up to 20 per cent of vehicles in China will be highly autonomous by 2025, and up to 10 per cent of cars will be fully self-driving by 2030, according to the transcript of comments made by Ouyang Minggao, the leader of a group of experts commissioned by the country's auto industry regulator to draw up the targets, at a recent forum in Shanghai.
Self-driving cars need maps to find their way around, so HERE's cloud-based HD Live Map, with its "look around the corner" capability, becomes a critical asset to guide these vehicles.
The new investments will pare the indirect holdings held by Audi AG, BMW AG and Daimler AG by the equal amount, according to a NavInfo filing to the Shenzhen Stock Exchange.
Didi-Chuxing, the dominant Chinese ride-sharing company invested by Baidu, Alibaba and Tencent, is also working on its own autonomous driving technology, its chief executive Cheng Wei said in a Bloomberg interview.
Tencent plans to use HERE's maps, location platform and tools in its China and global services, as well as explore "new product and technology development opportunities," according to a statement on Tuesday.
The Shenzhen-based company's navigation and location services still lag behind those offered by Baidu and Alibaba in market share and user satisfaction, analysts said. Alibaba is owner of the South China Morning Post.
Alibaba also owns digital mapping operator AutoNavi Holdings Ltd., also known as Gaode Maps, with a US$486.6 million offer in 2014 for 72 per cent of the company it doesn't already own.
Baidu, which operates China's dominant search engine, has its own mapping service, which it's deploying for its own fleet of self-driving vehicles.
"HERE, which is a strong contender to Google Maps, also provides competitive digital mapping data and technology for the development of autonomous driving," said Forrester Research's analyst Wang Xiaofeng.