Terror aimed at India is a losing business proposition for Pakistan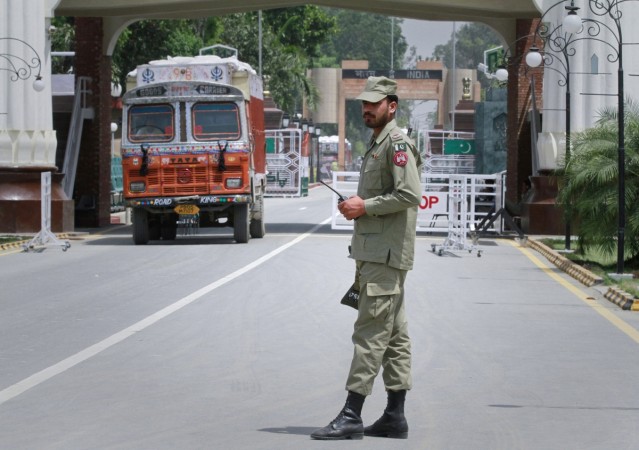 Trade ties between India and Pakistan may be "abysmally low" in the words of a trade body, but India's neighbour on its western border is a loser due to the never-ending conflict between the two South Asian countries. Pakistan lost $7 billion in 2014 for buying goods from countries other than India, according to a media report.
The bilateral trade between the two countries was $2.6 billion last fiscal. The data is significant in the context of Prime Minister Narendra Modi's likely meeting on Thursday to review trade ties with Pakistan.
Trade ties between the two countries have remained hostage to frequent terror attacks on India, for which the country has held Pakistan responsible. India has accused Pakistan of sheltering terror groups and providing military-logistics support to launch attacks on India, especially in Jammu and Kashmir.
The Hindu, quoting from a to-be-published study titled "Costs of Non-Cooperation" by New Delhi-based Research and Information System for Developing Countries (RIS), said many trade items imported by Pakistan from third countries were "at least three times more costly" than prices of those prevailing in India. 
India-Pakistan relations remain strained for most part of the year affecting business and most of the merchandise trade mostly happens indirectly via Dubai, Singapore and the Iranian port of Bandar Abbas.
A few days ago, trade body — the Associated Chambers of Commerce and Industry of India, or Assocham — said that India revoking the "most favoured nation" status to Pakistan won't make much difference, since the Islamic country accounted for a mere $2.67 billion of India's $641 billion of total merchandise trade in 2015-16.
"In all, trade with Pakistan was equivalent to 0.41 per cent of India's global merchandise commerce. Thus, the MFN (Most Favoured Nation) status or no MFN has not made much of a difference on the bilateral trade, while India has granted Pakistan the MFN status, Islamabad had not responded but even with the MFN status, Pakistan's exports to India remained less than half a billion dollar," D.S. Rawat, secretary general of Assocham, said.
The ties between the two countries, rarely cordial, strained further after a terror attack on Indian Army soldiers in Kashmir on Sept. 18, killing 19 soldiers. India has held Pakistan-supported terrorists responsible for the attack and triggered a spate of responses, including boycotting the Saarc summit, reviewing the Indus Waters Treaty and other moves to diplomatically isolate Pakistan.