THE '150 under 50' ranking: University of Luxembourg ranks 14th among young universities
(NG) The University of Luxembourg has yet another reason to be proud: it has ranked 14th in best young universities of the world in 2016 Times Higher Education (THE) ranking released Wednesday.
The '150 under 50' study, as the name implies, ranks the world's top 150 universities less than 50 years old.
Top spot this year, as was the case in the 2015 ranking, went to the École Polytechnique Fédérale de Lausanne (Switzerland).
Evaluations of each institution are based on 13 indicators in the following five categories: industry income (reflecting how much income industry is willing to give a particular institution), teaching, citations, research and international outlook.
It's in this last category that the University of Luxembourg fared especially well: it currently counts 115 nationalities among its students, 83 nationalities among its staff.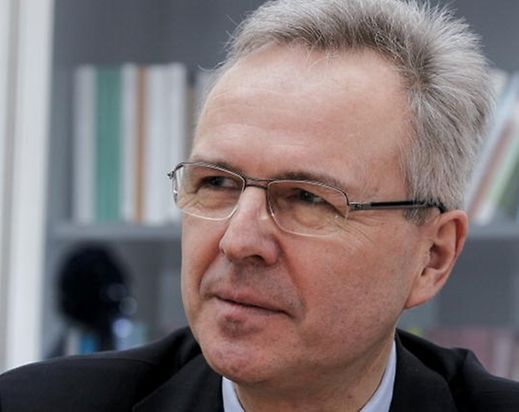 "We are proud to have been listed 14th in this ranking," University President Rainer Klump stated.
File photo: Guy Jallay
But that's not all: "The international orientation of the university also contributes to its high performance in other indicators, facilitating the recruitment of professors, researchers, and students from all over the world and thus also increasing the quality of research and teaching," according to the university's press release.
University President Rainer Klump is "very proud" about how the ranking, stating," "This confirms once more that our clear international orientation pays off. And it is our goal to become one of the future leaders in higher education."
UK, US institutions 'have to raise their game'
What is striking about the fifth annual ranking is not just the fact that there is a European dominance among these young universities, but also the fact that institutions in new regions are challenging those in places such as the US and UK, which have traditionally scored high in university rankings.
Of the top 10 institutions, six are geographically based in Europe and four in Asia. For example, Nanyang Technological University (Singapore) ranked 2nd, Hong Kong University of Science and Technology ranked 3rd, while 4th place went to Maastricht University (Netherlands).
"[The ranking] is led by young, exciting and dynamic institutions…from nations investing heavily in creating world-class institutions, for example, Hong Kong, South Korea and Singapore," said THE editor Phil Baty, adding: "As the pendulum swings, the traditionally dominant US and UK will have to raise their games to continue to compete in future years."
For the full ranking and methodology, click here.
Get the latest news by signing up to our newsletter, following us on Facebook or Twitter.