#TravelTuesday: It's not too late to plan your New Year getaway!
Rajiv Aneja reveals how you can still get out of town for the upcoming long weekend.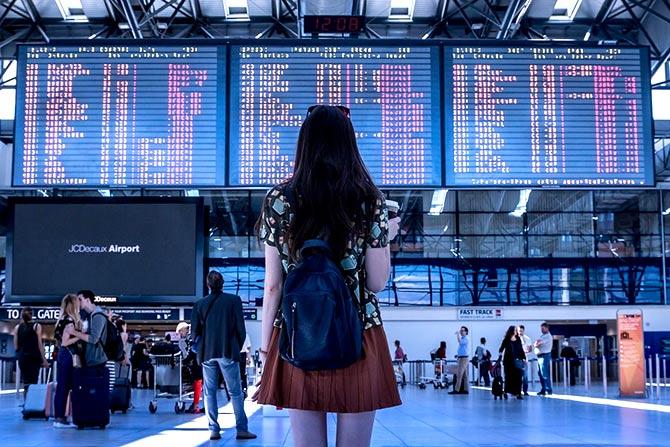 Photograph: Pixabay.com
It is that time of the year again when most of us seek to escape to the place of our fantasies — be it with kids for a family getaway, a romantic sojourn or just a much needed break from city stress and work pressures.
However, it may be too late to get good deals considering we are close to the travel date and top-selling destinations like Goa, Kerala, the hills of north and south India, Maldives or even Mauritius could be a bit out of reach at this stage owing to their popularity.
All is not lost though.
Thanks to better connectivity to destinations like Sri Lanka, Thailand, Singapore, Malaysia, Hong Kong, Dubai, etc, it is still possible to beat the sky rocketing air fares and hotel prices.
These destinations offer a bigger inventory of air seats and rooms. Also, considering that these places fall under the business and leisure category and do not depend on tourist traffic alone, one tends to get fair deals owing to lack of business traffic to these destination during the Christmas and New Year period.
Having said that, this does not mean that these places lack the attractions and facilities that you would have found in your dream getaway destination. All of these destinations have great tourist infrastructure — a variety of hotels, exciting attractions and shopping and food, which are so essential to making it a complete holiday product.
Needless to say most cities will also have special events and shows taking place during this period to make it a memorable holiday.
The other incentive of planning a trip to these destinations is the ease of getting a visa, be it on arrival or through a simple online e-visa (instead of having to get your passport stamped in the respective embassy, which is time consuming). There are many countries now, including Dubai and Turkey, which offer an online visa for those who have a valid United States visa. Do check out these destinations for more travel options.
However, do keep in mind the general basic criterion of possessing a passport — a minimum of 6 months validity from date of travel and 2-3 blank pages for visa and immigration stamps.
Coming to booking air seats and hotels, there is no dearth of options here.
While reaching out to your trusted travel agent — who will have access to all the information and will be able to guide you about the latest visa rules and documents required — is always an option, you could also try the digital way.
Most online travel companies are vying with each other to offer the best deals and frills in a tough competitive world.
It is also worthwhile trying out the direct website of airlines and hotels to check their last-minute deals as every business nowadays has a strong digital presence, and they list best offers based on demand and supply factors considering these are perishable products.
So, take a pick from options ranging from the serene beaches of Sri Lanka and river cruises of Singapore to the bustle of Malaysia's shopping destinations and Dubai's Burj Al Arab and let the memories usher you into the new year.
Rajiv Aneja has over two decades of experience in the travel and tourism industry.