Trumpâ s victory: Russia positive, Europe sceptical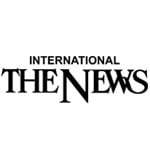 Putin wants to restore full-fledged ties with US; German chancellor reminds president-elect of democratic values; French president says win opens period of uncertainty; Saudi king wishes him success; Indian PM for taking bilateral ties to a new height; Iran calls for sticking to N-accord; India happy; ordinary Muslims dismayed; stocks rebound after earlier shock
PARIS/JAKARTA/CAIRO: Politicians worldwide took stock Wednesday of Donald Trump's shock US election victory, with the president-elect winning praise from far-right figures and cautious welcome from key US allies.
Russian President Vladimir Putin said: "Russia is ready and wants to restore full-fledged relations with the US."We understand that this will not be an easy path considering the unfortunate degradation of relations."
German Chancellor Angela Merkel referenced some of his most controversial remarks in reminding Trump of his responsibilities: "Germany and America share the values of democracy, freedom, respect for the rule of law and human dignity, regardless of origin, skin colour, religion, gender, sexual orientation or political belief."
Nato Secretary General Jens Stoltenberg said: "US leadership is as important as ever… A strong Nato is good for the United States, and good for Europe."European Council President Donald Tusk and European Commission President Jean-Claude Juncker: "Today, it is more important than ever to strengthen transatlantic relations."
British Prime Minister Theresa May: "Britain and the United States have an enduring and special relationship based on the values of freedom, democracy and enterprise… I look forward to working with president-elect Donald Trump, building on these ties to ensure the security and prosperity of our nations in the years ahead."
French President Francois Hollande said Trump's win opened a "period of uncertainty" and called for Europe to remain "united".
Turkish Prime Minister Binali Yildirim: "We hope our alliance with the United States will continue and that our partnership and relationships will develop."
Italian Prime Minister Matteo Renzi: "We are goingMatteo Renzi: "We are going through a great period of change, also on the international stage. I congratulate the new US president and wish him well in his job. Italy's friendship with America is solid."
Vatican Secretary of State Cardinal Pietro Parolin: "May the Lord enlighten and support him (Trump) in serving his country, naturally, but also in serving peace and the wellbeing of the world."
Hungarian Prime Minister Viktor Orban, who leads a right-wing coalition with a strong anti-immigration stance: "Congratulations. What a great news. Democracy is still alive."
A source close to Greek Prime Minister Alexis Tsipras admitted to being "worried about the questions of respect for human rights and minority rights" in the US.
Dutch Foreign Minister Bert Koenders: "We will judge him by his deeds."
ASIA
China's President Xi Jinping focused on strengthening ties: "I highly value China-US relations, and look forward to working together with you, and holding fast to mutual respect and non-conflict, non-confrontation."
Japanese Prime Minister Shinzo Abe, offering "heartfelt congratulations": "Japan and the United States are unshakeable allies connected by common values such as freedom, democracy, basic human rights and rule of law."
South Korean President Park Geun-Hye said Seoul and Washington's coordinated policy of pressuring North Korea must remain "unaffected under the new US administration".
Afghan President Ashraf Ghani said he "wishes success for Donald Trump on his new responsibility".
Afghan Taliban spokesman Zabihullah Mujahid called for Trump to pull all US troops out of Afghanistan, saying the war had "failed" and had harmed the US "both militarily and economically".
Malaysian Prime Minister Najib Razak: "Mr Trump's success shows that politicians should never take voters for granted."
Singapore's Prime Minister Lee Hsien Loong said that like Brexit, Trump's victory reflects "a deep frustration with the way things are" in the West "and a strong wish to reassert a sense of identity, and somehow to change the status quo".
MIDDLE EAST
Iran's President Hassan Rouhani said there was "no possibility" of its nuclear deal with world powers being overturned by US president-elect Donald Trump despite his threat to rip it up.
Iran's foreign minister called Wednesday on Trump to stick to international agreements following his threats during the election campaign to tear up a nuclear deal with Tehran.
Israeli Prime Minister Benjamin Netanyahu: "President-elect Trump is a true friend of the state of Israel, and I look forward to working with him to advance security, stability and peace in our region."
Palestinian President Mahmud Abbas's office on called on Trump to work towards a Palestinian state, with peace efforts with Israel long at a standstill.
"We are ready to deal with the elected president on the basis of a two-state solution and to establish a Palestinian state on the 1967 borders," spokesman Nabil Abu Rudeina told AFP, referring to the year when Israel occupied the West Bank.
Saudi King Salman struck a regal tone in his congratulations, wishing "your Excellency success in your mission to achieve security and stability in the Middle East and worldwide".
AMERICAS
Canadian Prime Minister Justin Trudeau said his country has "no closer friend, partner, and ally than the United States".
Brazil's President Michel Temer said Trump "will have to take into account the aspirations of all the US people".
Argentina's Foreign Minister Susana Malcorra congratulated Trump, but warned his victory would mean an "adjustment" of relations.
AFRICA
Nigerian President Muhammadu Buhari said he "congratulates American citizens on the outcome of the election, which was keenly observed by all true lovers of democracy and those who believe in the will of the people".
On the other hand, many Muslims around the world expressed dismay at Trump's election as US president, saying they feared it might raise tensions between the West and Islam and contribute to radicalisation.
"Trump has espoused highly inflammatory rhetoric against Muslims. Voters there will expect him to fulfil his promises. That makes me worry about the impact on Muslims in the US and in the rest of the world," said Yenny Wahid, a prominent mainstream Muslim figure in Indonesia.
"I´m worried about (my relatives in America) because they are Muslims, Egyptian Muslims and he is not going to treat Muslims well," said Ali Nabil, a 20-year-old student in Cairo.
"Whatever happens to America affects everybody and with all these promises of doom by Trump to the blacks, to the Muslims, the minority, so it's not something we're happy about," said Ganiu Olukanga, a Nigerian Muslim resident of Lagos.
"It is hugely worrying that a man who has called for discrimination against Muslims and other minorities has become the leader of a superpower nation," said Harun Khan, secretary general of the Muslim Council of Great Britain, in a statement.
Some Muslims said they feared Trump's election as president might encourage a view that the United States was hostile to Muslims and that this would hinder efforts in Islam to counter radicalisation.
In jihadist social media forums, militants said Trump's election had merely revealed the true position of the United States towards Muslims. "The masks have slipped," one wrote.
But some other Muslims were more hopeful, including Umer Daudzai, a former Afghan minister of interior, citing the record of Ronald Reagan who was US president from 1981-89.
"Ronald Reagan ended the Cold War. I hope Trump will end all wars and become a hero of peace in the world," he told Reuters.
And in Bangladesh, a government official who asked not to be named said: "I can't think what awaits us. Donald Trump was talking about fighting against Muslims. Are we going to see more wars?"
In the aftermath of heartbreak and crushing upset, people often look for signs, superstitions and conspiracies to hang their disappointment on, reported CBS NEWS.
And on Wednesday, that's precisely what happened regarding Donald Trump's win in the 2016 election.
Trump delivered his acceptance speech in the early hours of November 9, a date which can be abbreviated as 11/9.
"If those numbers seem eerily familiar to you, you're not alone. No sooner did Donald Trump finish his remarks than people on social media began noting the numerical similarities between 11/9 and 9/11."  
  Our correspondent adds from Islamabad: Leading media outlets across the world reported emotions of the people, reactions of the world leaders and discussed possible political and economic scenarios after Trump will assume the most powerful office of the world.
Los Angeles Times wrote, "Donald Trump's unexpected victory means our next president will be an untested non-politician who made a list of campaign promises he can't possibly keep; a foreign policy novice whose vows to scrap trade agreements and renegotiate alliances have alarmed our oldest friends; a crude braggart who derided minorities, women, the disabled and even prisoners of war."
The LA Times added, "But it's in the nation's interest to pray for his success — because the failure of an American president, especially one with Trump's shoot-from-the-hip style, would be chaotic and destructive."
UK's Telegraph reported Briton's opposition leader Jeremy Corbyn, saying "Trump win is 'unmistakable rejection of establishment'.
Independent gave headline to its story on Trump's victory, "Russian cheers and EU fears: how Trump's victory was greeted around the globe".
It added, "Election watchers across the world report fascination and horror as international hard right leaders celebrate outsider Republican nominee's victory over Hillary Clinton".
It wrote, "As a stunned America reflected on the deep divisions revealed within the country as Republican candidate Donald Trump won The White House, the rest of the world has begun to shake itself into reacting to the unprecedented moment in US political history."
USA Today gave the headline, "Muslim and Arab-Americans fearful as Trump presidency becomes a reality".
It added, "As Donald Trump closed in on victory Tuesday night, Muslim and Arab-Americans took to social media to express their fear of what the future may hold."
It said, "In the wake of the Paris attacks last December, Trump called for a ban of all Muslims entering the United States until he could "figure out what is going on". In the past 11 months, Trump has tried to soften that proposal, saying during the second presidential debate that "the Muslim ban is something that in some form has morphed into extreme vetting from certain areas of the world."
NME reported the reaction from Music world: "Music world reacts as Donald Trump is elected US President"
Responding to the news, Bestival organiser Rob Da Bank tweeted, saying: "How can America go from Obama to Trump in 4 years?! Has someone hacked the TV channels with some mental made up film? This is insane".
The Black Keys' Patrick Carney wrote: "Think of all the free coverage @CNN and the rest of the media gave Trump and all the money they will make with him as President".
Clinton supporter Katy Perry said she was "gonna cry my false eye lashes off", while The Roots' Questlove tweeted in dismay at US voters: "We had one job". Public Enemy's Chuck D simply said: "Hitler is real"."
According US news channels, Hillary supporters were shocked, weeping, wanted to move to Canada. Different supporters said that they were foreseeing chaos, radical changes in US and some opined that "the world will be facing much bigger war within next four years as compare to what it is facing today".
Russian RT gave headline: 'Congratulations' vs 'shock': World leaders & politicians react to US election result.
"Politicians all over the world are reacting as Donald Trump has become president-elect of the United States. Some are congratulating him, while others are in shock."
BBC News ran packages with title, "US Election: Cheers and Tears". It also reported on its web edition that "markets meltdown fails to materialise. US share markets have shrugged off fears that a Donald Trump election victory could lead to a large Wall Street sell-off".
The S&P 500 and Dow Jones indexes were up 1% in late morning trading, with the Nasdaq also in positive territory. The pre-open future markets forecasted dramatic sell-offs when Donald Trump's lead became clear overnight."
The UK's FTSE 100 index dropped 2% at the start of trading before recovering to end the day 1% up.
BBC also reported that World media had digested Trump election win.
Majority of Indian media celebrated Trumps victory. Indian media outlets reported that Pakistanis were sad for Trump's victory.
Indian Express gave headline to its leading story as, "US Presidential election results 2016: Yes US media, you missed (messed) this one pretty bad".
"Most media houses today will find it hard to come to terms with the result as newsrooms across the US would watch Trump's victory speech in stunned silence," it said.
Indian Express added, "The upset might have been stunning, as most headlines tomorrow would say, but the media willingly ignored the strong undercurrent in favour of Donald J Trump and stuck its head out for Hillary Clinton. Trump had always cautioned his supporters: Don't believe everything that they write about me. Agreed, he is full of contradictions, a misogynist and a xenophobe, but does it warrant for the media to adopt a partisan approach at a time when the country was deeply divided?"