U.S. Senate Unanimously Confirms Huntsman As U.S. Ambassador To Russia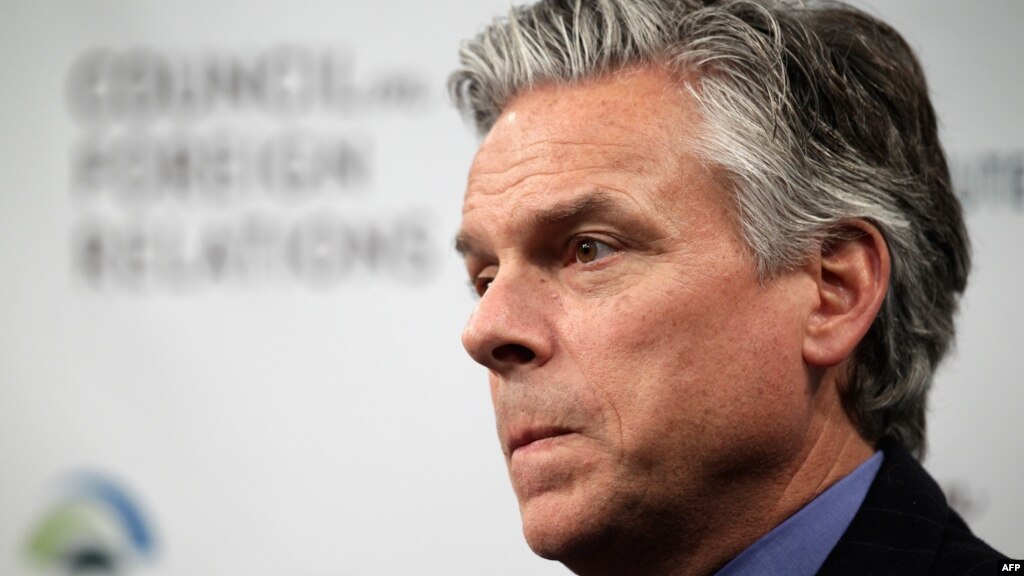 The U.S. Senate in a unanimous vote on September 28 confirmed former U.S. ambassador to China Jon Huntsman to be President Donald Trump's ambassador to Russia.
The Senate also confirmed John Bass to be ambassador to Afghanistan and Wess Mitchell to be Assistant Secretary of State for European and Eurasian Affairs.
Huntsman, who was also governor of the U.S. state of Utah, has extensive diplomatic experience as former President Barack Obama's ambassador in Beijing and as ambassador to Singapore under former President George H.W. Bush.
The Senate's approval of his nomination on a unanimous voice vote without any prior debate showed the broad, bipartisan support in Congress for putting Huntsman in the sensitive Moscow post. It comes at a time when several congressional committees are investigating allegations that Russia tried to influence last year's U.S. presidential election.
Huntsman, 57, said in testimony earlier this month that "there is no question, underline no question, that the Russian government interfered in the U.S. election last year… And Moscow continues to meddle in the democratic processes of our friends and allies."
Huntsman also told lawmakers that he would not hesitate to remind Russian officials that they are accountable for their actions. But he said Washington has no choice but to interact with Russia in trying to solve global crises in Syria, North Korea, and other areas.
Democratic and Republican senators on the Senate Foreign Relations Committee, in unanimously approving Huntsman's nomination earlier this week, praised his qualifications and experience.
Huntsman unsuccessfully sought the Republican nomination for the U.S. presidency in 2012, and was a critic of Trump during the campaign last year.
Trump, who denies allegations that his campaign colluded with Russia, has called for improving Russian-U.S. relations, which have been badly strained by rancor over the election meddling charges, which Russia denies, and Russia's aggression in Ukraine.
Based on reporting by AP and Reuters