US Comedian Kathy Griffin Announces 'Laugh Your Head Off' World Tour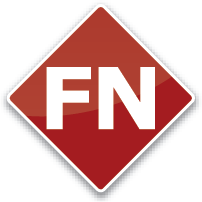 CANBERA (dpa-AFX) – US comedian Kathy Griffin, a staunch critic of President Donald Trump, has announced her first ever world tour.
Griffin, whom CNN sacked for a photo shoot in which she appeared holding a bloody, decapitated fake head of the President, has named her live show 'Laugh Your Head Off Tour'.
The 56-year-old Emmy and Grammy award winner had published the photo on Twitter in May.
Faced with vehement online criticism, including from Trump, and sweeping bi-partisan disapproval for the gruesome image, Griffin offered apology and removed it.
In a video on Twitter announcing the details of the tour Tuesday, the New York Times bestselling author said: 'Who knew? One photo that sparked a conversation led to offers from around the world. So I look forward to making audiences laugh, telling them the whole sorted, ridiculous, but hilarious story, and hey, the Sydney Opera House isn't a bad place to share that, right,' she said in the clip.
Sydney Opera House in Australia is the second venue in the 15-nation world tour that kick starts in Auckland, New Zealand, on October 19.
After three more shows in Australia, Griffin will fly to Singapore, the only stop-over in Asia.
The rest of her world tour shows will be staged in Europe, and conclude in Reykjavik, Iceland, on November 29.
'My show isn't for the faint of heart so leave your kids at home. My motto is 'Funny First'. But don't worry, we've got some serious smack talking to do about everything and everyone, with love, of course,' Griffin tweeted.
A towering figure on television, on tour and in publishing, Griffin breaks through the entertainment clutter with her universally recognized brand of pull-no-punches comedy.
In 2014, Kathy made history with her 6th consecutive Grammy nomination and first win for Best Comedy Album, joining Whoopi Goldberg and Lily Tomlin as the only other female comedians to ever win Grammy awards for Best Comedy Album.
Copyright RTT News/dpa-AFX