Vadodara native drowns in New Zealand, wife survives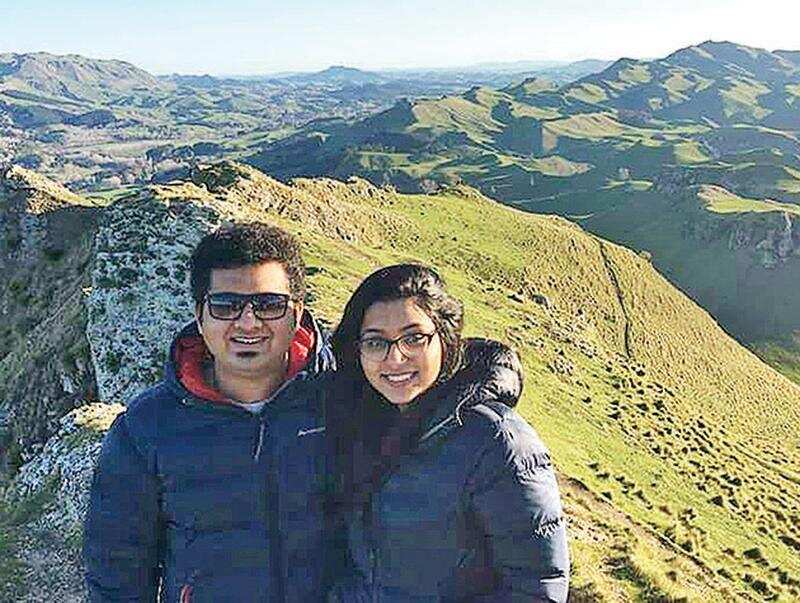 Vadodara: A 26-year-old native of Vadodara drowned in Waimarama beach in Napier city of New Zealand on January 14.
Hemin Limbachiya who got married to Tanvi Bhavsar on December 4 last year were brought of the water by locals in Hawke's Bay region but he couldn't survive. Hemin was living in Napier for the last five years. After marriage, the couple had gone to Singapore for honeymoon on December 30 and returned to New Zealand.

According to reports, the couple had gone to beach for a holiday where they got into trouble in the waters. The drowning couple was first sighted by a 16-year-old local Cameron McCallum who rushed to save them. While McCallum was trying to rescue both of them, he was joined by two surfers for rescue. Another report said that Limbachiya was given cardio pulmonary resuscitation (CPR) for several minutes but he did not respond to it, while his wife was treated by paramedics onshore and rushed to hospital where she is still undergoing treatment.

Limbachiya's cousin Kishan told TOI: "Hemin's friend from Auckland and his landlord who is from Kerala are doing the procedures and documentation work for getting his body to India."

Limbachiya finished his graduation from MS University and went to New Zealand for further studies and was working in a company manufacturing dairy products. Bhavsar too went to New Zealand around two years back and was working in another company. His father Vinu works in ONGC and lives near Parivar crossroads on Waghodiya Road.

Vadodara MP Ranjan Bhatt too contacted Union ministry of foreign affairs who in turn informed Indian High Commission in New Zealand to get Limbachiya's body back to country. "Besides the ministry, I am in touch with the High Commission there. On behalf of the family, Hemin's friend is trying to get his body home," said Bhatt.