Versace bucks Hong Kong's retail slump to open its Asia flagship store in Central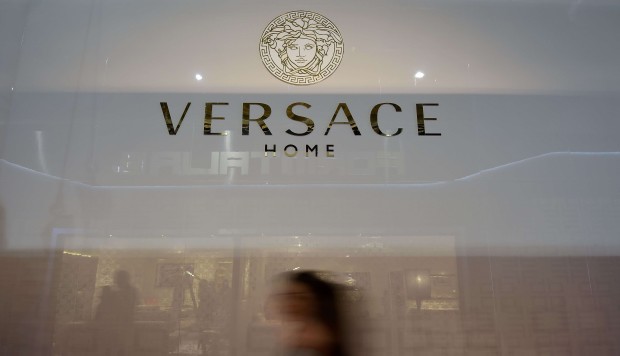 International fashion brand Versace plans to open its Asia flagship store in Central in October amid a retreat by other luxury brands that have closed or scaled back their operations in Hong Kong in the face of dwindling retail sales.
Shanghai Commercial Bank said on Monday that the Milan-based fashion house has agreed to take up 12,600 square feet on the ground and first floor levels at its newly redeveloped building at 12 Queen's Road Central.
The move comes seven months after US luxury brand Coach closed its shop in Central. That space is now occupied by sports brand Adidas at a rent that's about 22 per cent cheaper.
In November, British fashion house Burberry reduced the size of its Pacific Place store, its largest in the city, by half.
"Taking advantage of declining retail rents and the availability of space in Central, [Versace] sees it is an optimal time to boost its brand presence in Hong Kong," said Jeannette Chan, regional director of the retail department at JLL.
Recently, Italian legwear and beachwear brand Calzedonia renewed the lease for its ground level shop at 60 Queen's Road at a 40 per cent cut in rent.
A spokesman for the Shanghai Commercial Bank said Versace signed a three year lease term with an option to renew for another three years.
"We needed to pick clients in this market," said David Kwok, chief executive of Shanghai Commercial Bank. "With Versace, we interviewed them for quite some time.
"There were many other players that wanted to sign Versace. You can't miss our tower when you drive through Central. It's a good address for them," said Kwok, whose own office will be on the seventh floor with a view of the Duddell Street steps and gas lamps.
There were many other players that wanted to sign Versace. You can't miss our tower when you drive through Central
David Kwok, Shanghai Commercial Bank
"It goes to prove Hong Kong is a true financial centre. We had thought the market would be very bad. So we were quite modest when we set our pricing," he added.
The bank is keeping 12 floors for its own use and has let out levels 14 to 25 to external tenants at HK$90 per square foot. Each floor nets between 3,480 and 3,611 square feet.
At about HK$90 per square foot, Kwok said the building will bring in HK$20 million in rental income a year. From 2020, after the initial sweetener terms with the tenants expire, the building will contribute to about 7 per cent of the group revenue a year.
After six years of redevelopment, the Shanghai Commercial Bank building is set to become a new Asian hedge fund and alternative fund address, as all available office space for lease has already been snapped up. by regional hedge funds, private equity funds and family offices.
"[Our office tenants] are all financial institutions… that have been long established and come with substantial asset sizes. We didn't steal business [from nearby established hedge fund addresses on Duddell Street]. Most are these funds are newcomers to Hong Kong. Some are from Singapore; and some are mainland background institutions," Kwok explained.
It has already purchased a few adjacent blocks on Catchick Street and has demolished the buildings pending the board's decision on what to do with the site.
Kwok said the bank will likely develop the land for residential use and lease the properties starting from 2020. Fronted by a fire station, the finished project will come with unrivalled sea view from the eighth floor up.